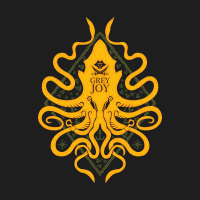 Professional Squid
Original poster
Roleplay Invitations

Group Roleplays, One on One Roleplays
Posting Speed

A Few Posts a Week, One Post a Week
My Usual Online Time

16:00-20:00 US Central
Writing Levels

Adept, Advanced, Prestige
Genders You Prefer Playing

No Preferences
Playing Style- Passive or Aggressive

Depends on the group; I am used to GMing most of the things I'm in, but I can easily let someone else take the reigns.
Favorite Genres

Cyberpunk, Sci-fi, Fantasy, and other low-tech/fantasy.
Genre You DON'T Like

Multiverses, canon fandoms, and most modern.


​
Despite having his own canteen, Ethan hurriedly brought the container to his lips with shaking hands, trying best to avoid metal clattering against metal as he drank from the water sparingly. He needed a cigarette - he could feel the craving tugging at the back of his mind, stabbing the corners of his temples as withdrawals set in. He did not dare light one - lurkers could smell just as well as any human could, and even if they could not recognize the scent of tobacco smoke they would investigate its source.

Ethan handed the canteen back to Riley, offering an unsteady, well-intending smile. He remembered his days back in Texas as a rookie, hearing how the vets felt after a while on the force after being exposed to high-tension situations time and time again. How they never truly adjusted to it, and how the only part that got easier was performing.

They were dealing with armed thugs, Ethan thought. That's nothing to say of flesh-eating monsters.

"Yeah, we made it this far," Ethan echoed hollowly.

How long had it been? Five years? That certainly had been far but there was still a great deal more to go. Was it worth-

"...Doors and doorways?"

Riley. She was asking him a question. What had it been? Ethan snapped back to attention, welcoming the distraction from his dark thoughts and rousing himself to his feet. He could see from the way Riley was moving the chairs around that she intended to begin setting up a loose barricade. Sensible. Without a word, Ethan began taking chairs and placing them first at the top of the stairs, securing them in place to fight tightly together on their own friction and overlapping chair legs. Next came bracing the door to their room, which he and Riley managed together with an overturned bookshelf that fit into the rusted doorknob perfectly.

Satisfied with their work, the two returned to their temporary shelter as Ethan produced his own rations from his bag. Salted and stale bread along with dried tomatoes. Meager, but at the very least filling enough to settle his rumbling stomach. He could still feel the compulsion to pull a cigarette from his bag and light it, but could fend it off for the time being as he and Riley ate in relative silence. Ethan washed down the last chunk of rough, stale bread with a small sip of water and turned to Riley.

"This is the hardest part," Ethan said, keeping his voice low just so Riley could hear him over the low groans of lurkers below on the streets. "Harder when you're alone."

He did not really know why he was saying what he was saying, but the distraction helped his craving.

"So," he paused then, chewing through his words like he had the stale bread. "I'm glad you're here. We'll get through this tomorrow, be back, and keep going. We made it this far."
Last edited: