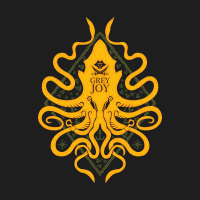 Professional Squid
Original poster
Roleplay Invitations

Group Roleplays, One on One Roleplays
Posting Speed

A Few Posts a Week, One Post a Week
My Usual Online Time

16:00-20:00 US Central
Writing Levels

Adept, Advanced, Prestige
Genders You Prefer Playing

No Preferences
Playing Style- Passive or Aggressive

Depends on the group; I am used to GMing most of the things I'm in, but I can easily let someone else take the reigns.
Favorite Genres

Cyberpunk, Sci-fi, Fantasy, and other low-tech/fantasy.
Genre You DON'T Like

Multiverses, canon fandoms, and most modern.


The dawn had barely come as Ethan roused himself from a fruitless, nightmare-wracked slumber. For a good while he had remained inert in bed, muscles protesting the very thought of motion. His eyes hung heavy, his mind clouded and still halfway between cold reality and peaceful rest. Sun filtered through the cracks in the boards pinned to his windows - a faint pink and amber, highlighting the dust floating around his bedroom as he watched the ceiling fan above, picturing it whirring about as it might have years ago. Only now it was as motionless and still as Ethan.

Grunting, Ethan hoisted himself into a sitting position, grimacing as his shoulders popped and he stretched his legs. He planted his feet on the ground, swaying as the blood rushed to his head and gripping the bed frame tight to keep from collapsing back on the bed. Reflexively, Ethan reached to his bedside table and opened the first drawer, pushing his handgun aside and reaching for a small carton of cigarettes and a box of matches. With unsteady hands, he flicked the match across the side of its box and brought the lit cigarette to his lips, taking a long drag and exhaling. Almost instantly his nerves calmed and his hands stilled.

Standing up after finishing his cigarette, Ethan dressed himself in a pair of disheveled jeans and a flannel shirt with the sleeves rolled to his elbows. Though it was barely July, it was already beginning to feel like autumn. He flung his belt through his jeans, ensuring his knife was there and retrieving his gun from his bedside table and placing it squarely in its holster. Lastly, Ethan tucked away a few cigarettes in his shirt's front pocket and left.

By the time Ethan left his small, unassuming house on the edge of Haven, the sun was beginning to peek its head through the clouds and foothills in earnest, casting the gloomy morning in a dimly lit haze. Further down the road to his left stood Haven's wall - an impressive structure of rusted sheet metal and tires stacked high, with a parapet and cover atop the wall to protect from conventional weapons as well as the dead. Markus, the sentry posted to this particular section of the wall, waved from his post down at Ethan, crossbow held at ease.

"Mornin'!" He called down.

Ethan raised a hand in greeting and made his way to the center of the town, boots crunching against the hideously ill-maintained and weed-infested road below. Haven had been built in an old, historic downtown of a county seat deep within the foothills of the Appalachian Mountains. Its wall, which Ethan had no fondest idea of how people had managed such a project, stood blocking each of the four main access points to the town center. The town hall had been converted to a fortress of sorts, lined with sandbags and barricaded at all points of access while the town's park had been turned entirely into a farm that was able to sustain its meager 30 or so inhabitants. Whatever they couldn't grow, they scrounged for outside of the town.

Already the town was beginning to stir - people were waking up and going about their days. Some went to police the walls, others to tend to the crops. Ethan reported to the town hall and fetched a plain hunting shotgun and five rounds before making his way to his post above the town's gate, constructed by a first layer of rollable chain-link fencing backed by a barricade of rusted out cars. The chain link had allowed the inhabitants to slowly fend off any dead that pressed their way through to the gate and spare ammunition, even if it, in Ethan's opinion, was not the sturdiest material.

Ethan unclasped the shotgun and loaded a round into the chamber before snapping the barrel back into place and ensuring the safety was on. Trespassers, dead, and brigands were uncommon this far from society, which made for quite a lonely time atop the wall, but it was better than tromping around alone on foot beyond the relative safety of Haven. As he sat around, Ethan pulled another cigarette and lit it, huffing on it as he watched the sun rise over the hills.

This is the life, he chuckled to himself as the smoke caught itself on the wind and drifted off...


Last edited: