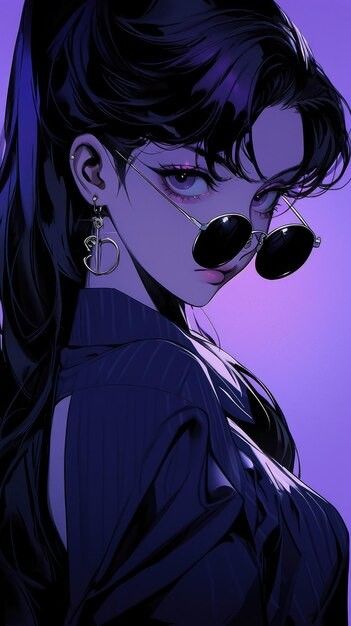 Hell's Harem King
Original poster
Invitation Status

, ,
Posting Speed

Speed of Light, Multiple posts per day, 1-3 posts per day
Online Availability

Week days 3pm - 10pm Eastern
Writing Levels

Intermediate, Adept, Adaptable
Preferred Character Gender

Male, Female, Transgender, Primarily Prefer Male
Genres

I'll play them all if I like the plot but I go for mainly fantasy and magical. I like anything that wouldn't happen to you in everyday life. I mean if you can live it why role play it.

hree people from three different places are about to have their lives turned upside down when the so called 'mythological' world becomes a strange reality to them. They find out that they aren't who they seem, and this knowledge of who their now deceased parents are, drives the other mythological allies to find them and train them to take the three spots lost.
During their training, things begin to go awry in the hidden world of myth, and the titans and gods begin their fight, turning gods against each other as well. We now await the three to take their spots upon Mount Olympus and save the world, but can they with so little training and preparation for such a disastrous war? Can they save the human world as well as their new world?
Hermes:
Its strange.
Strange how things can change so easily.
Strange...how ones life can go from normal to abnormal in a split second.
I pity these poor kids. They are being thrown into utter chaos but what else am I to do. The Big Three have been killed, Heaven, Hell and the Sea are in an uproar as well as the other gods. Titans have escaped and even other demigods fight for their fleeting lives. What else am I suppose to do. I can't just hide from this and this is what they wanted. It was their dying wish.
I let out a soft sigh and rake my fingers though curly brown hair. In Greek mythology, I am your average joe. Medium built middle aged man with a scraggly beard and light blue eyes, a kind perfect smile and welcoming aura. That defines me, Hermes, God of messages, link between worlds. That's how you see me.. In mount Olympus, I am a God. Well, almost. But they see me as a strong individual, a mighty man! Though not as strong as Zeus, God of all. And at this crucial Moment In Time I'm on the hunt for the three gods children in the human world.
Note all will be Demi gods. Unless stated other wise only the big three Zeus, Hades and Poseidon will be replaced with one of their children. Also if alot if people are interested in being a replacement for the big three make the character but note I will only choose one. But I'm fine with a few demigod per god. Example Zeus has 3 demigods out of those three I will choose who takes over as god.
Powers are kinda like Percy Jackson. Demigods have them but they are not all powerful and correspond to their god parent. Have questions PM me at anytime.
Discord if it doesn't work let me know
In Character
Ratings:
Checkmark = Seen it
Heart Eyes = Accepted
Wrench = Need Some Editing
|| No godmodding, Power playing etc... Every character should have their weaknesses as well as their strengths. ||


|| If you have an issue with drug and alcohol usage, social issues, different orientations, or anything of that sort, feel free to leave now. On that note, steamy stuff has to fade to black and go to PM. I don't want none of that. I don't care if it's mentioned, just don't go beyond that. Please respect other people's boundaries as well. Plus we may have a mix of Stars. Romance is fine just please keep it acoorinding to site rules.||


|| It's meant to be all in good fun. That being said, try to not stray off the path of the story We have layed out We will do GM posts and put a warning at the top if it may get on the creepy side for the people who are not for all creepy stuff we will put a synopsis at the bottom for the feint of heart||


|| Every character has an important role, so don't worry about your character not being important. ||


|| Please be literate. 2+ paragraph is the minimum reply. Not a super Grammar Nazi just put punctuations where they should go no weird funky comas, also check to make sure your post makes sense, we all are human and mess up I get that just try. :) Also I like once a day post but I am fine with every other day or once a week posts.||


|| No Mary Sues or Gary stus allowed be original, try to keep genders even||


|| Originality is very much appreciated. Tell me your character's favorite color in your CS. ||


|| Do not physically maim another person's character without their permission. ||


|| You cannot be your own love interest, spouse, or anything of that sort. That kind of ruins the point of roleplaying. ||


|| You can have as many characters as you want. Just make sure you can keep up with them.||


|| Please note that I (as GM) reserve the right to change or add to these rules at anytime I see fit ||


||Also I Really hate that I have to put this but if I ask you to change something on your character please do it don't argue with me. Or you know where the door is at and can leave. This is my RP and if I feel something doesn't fit I will ask you to tweak it. Not trying to be mean, but people have argued with me and its like guys I asked nicely now get out.||


||Have Fun||


||I promise I am not mean please talk to me if you have a issue something or someone. If you don't talk to me it can't be resolved. Also feel free to brainstorm ideas with me.||
​
GENERAL CHARACTER STATISTICS
God Parent: (which god is your parent. Only one god unless I give permission. )
Character Name:
Alias:
Gender:
Ethnicity:
Age:
PHYSICAL CHARACTERISTICS
Height:
Hair:
Eyes:
Distinguishing Marks:
General Appearance:
Strengths: (both physical and mental)
Weaknesses:
More:
MENTAL CHARACTERISTICS
Current Goal/Purpose:
Aspirations:
Hobbies:
Talents:
Fears:
General Personality:
Inner Personality:
HISTORIC BACKGROUND
How does your character fit into the story?:
General History:
Before/ Present Life:
Last edited: