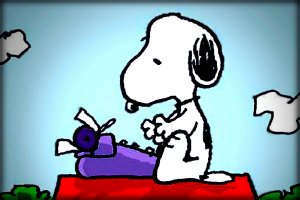 Edgepeasant
Original poster
Roleplay Invitations

Group Roleplays, One on One Roleplays
Posting Speed

Several Posts a Day
My Usual Online Time

Generally online in the afternoon eastern time
Writing Levels

Give-No-Fucks, Adaptable
Genders You Prefer Playing

Male, Female
Playing Style- Passive or Aggressive

More passive but am decently comfortable with leading.
Favorite Genres

Fantasy, mystery, magical, modern,
Genre You DON'T Like

Dystopian, Survival stories,

For centuries, a vow has been spoken under the pretense of protection for all. Keep the unknown hidden from the eyes of the mundane, shield their fates from the wicked evil that awaits outside their doorstep. You, no matter how you may have crawled to this position of honor, have taken this vow. It is a promise to be kept with your life, to defend the mortals of such a vast and unnavigated world. Magic flows through every tree root and river, monsters make their homes in the bellies of the men they have slaughtered, nothing is okay. Their populations have increased ten fold over the decade, leaving many vulnerable and exposed to a harsh reality no one was ready to have come to the light.
Your vow's value knows no bound, but with danger looming within your own home, it seems impossible to know exactly who to trust. To tell the humans from the monsters, and to know when which one is which.
----
Beasts Within is a monster-hunting based RP that takes nasty turn after nasty turn once its revealed that not all is what it seems. The vow in which characters take bind them to a guild, one of the most prestigious yet damned among all institutions. Their guild, the Broken Beast, is one that has had its turmoils and struggles, its history and its share of spilt blood. But after being revived from the ashes, hunters assume that all they have to worry about is their jobs and their promise to the guild. Little do they know, danger this way lurks. Not everything is as it seems, and in a world where the unknown is meant to remain hidden, you may just find yourself lost in the dark.
Lore
Monster Manual
Basic Stuff:
Iwaku Rules Apply
Maximum 3 characters
Characters can have magic, which is limited to three spells per person. If a character has no magic, they have access to a singular weapon, a shield, and charm. There are advantages and disadvantages to both, so consider wisely. Magic spells and contracts can be found within the lore.
As for language, rock the fuck on.
Fade to black for all intended purposes(Same goes for you fans of Metallica)
This is not a first come first serve RP. Character applications for this RP will be due the twenty eighth. I will post an application form below.
Show interest below! Thanks for your time guys, you rock!
Application
Last edited: