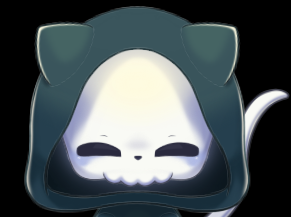 stealing souls and taking names
Roleplay Invitations

One on One Roleplays, Private Convo Roleplays
Posting Speed

A Few Posts A Day, One Post a Day, A Few Posts a Week, One Post a Week
My Usual Online Time

8pm-12am
Writing Levels

Intermediate, Adept, Advanced
Genders You Prefer Playing

Male, Primarily Prefer Male
Playing Style- Passive or Aggressive

I'm a little of both. It usually takes me a little bit to get into the role and the characters before I really start taking charge, but once I start getting into it I'm a barrel of ideas.
Favorite Genres

Romance, Yaoi, and Fantasy.
Genre You DON'T Like

Horror and anything with violence. I'm bad at playing a bad or mean character.
I'm really in the mood for a BDSM role play. I will only play the submissive for this. I'm looking for someone who is willing to work together to get a plot going. I don't mind if the characters are creatures. I have a few ideas I'm willing to share if you're interested. Definitely more porn than plot in this one. Pm or comment here to work something out.