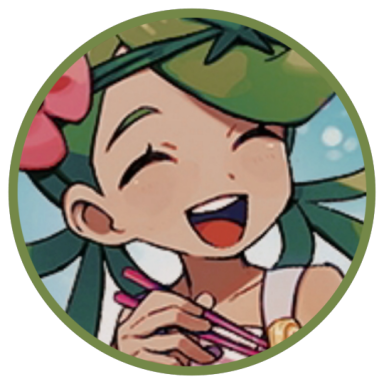 ~I'm drinking coffee on a trampoline~
Original poster
MYTHICAL MEMBER
Posting Speed

Multiple posts per day
1-3 posts per day
One post per day
Online Availability

3pm - 1am (GMT / BST)
Writing Levels

Beginner
Elementary
Intermediate
Adept
Adaptable
Preferred Character Gender

Male
Female
Nonbinary
Transgender
No Preferences
Genres

Monsters, supernatural, fantasy, romance, criminality, slice-of-life (modern or set in past, usually with some twists)
long ago, and that experiencing the 21st century really wasn't something he should have been able to do, given he was born well over a century ago. He should have died when Franky put a bullet in his head and left his body abandoned in some shallow ditch and, even if he hadn't met the man, he should have gone through his life and died of old age way before the modern era.

Evidently, that hadn't happened. Instead, he had woken up weeks after the unprovoked attack by his boyfriend and discovered the very unexpected fact that he wasn't human any longer. Several decades of depression ensued when discovering also that his parents had died during his absence and, unable to really come to terms with the fact he was going to spend the rest of eternity as a vampire, he locked himself away in refusal to act on any cravings he had developed.

Obviously, there had been a shift in his philosophy at some point in his past, given he and his (only) three friends had a string of crimes under their belts already, having only made his return to New York a month prior. Rather than refuse to accept who he was, Leo's philosophy had quickly shifted to fully celebrating the fact he was still alive, and that he had managed to save three of his friends from succumbing to death too. He still held guilt over the fact he had failed to save the others, but at least he wasn't left alone. He dreaded to think how he would have turned out if he didn't have Jessica, Keisuke and Sanghai to share his time with. They were especially important to him for a variety of reasons: they were the first people to greet him and invite him to hang out or join them on a few protests in the 60s; they were the first to introduce him to new music and clothes and new liberal attitudes... and they were joining in with the crime and violence without a moment's hesitation.

He appreciated the latter immensely, even if he didn't necessarily need to push them into it. Since turning them, it had been their main way of collecting income, feeding and having fun - crime gave them a chance to succeed in all three areas, so stopping it at any point wasn't even on the horizon. However, for all those decades, they had mostly flown under the radar, committing their crimes as subtly as possible. Any murders were carefully cleaned up to avoid being found for as long as possible, and they often fled cities just in case, in order to start all over again somewhere new. Even in a disguise, nobody really wanted the media and police attention on them--

But again, that philosophy took a sudden change the moment Leo arrived back in New York to discover that his ex was not only still in the city, but had a life. If he was struggling on the streets, Leo probably wouldn't have been too angry. He would have still hated the man, but not as much as seeing him at the top of his game, with magazine articles written about him, gushing over his business acumen, style and looks. That inevitably pissed off Leo, who had spent a good portion of his early life in deep depression and agony, trying to fight against his new instincts. Rather than take the moral high-ground and ignore it, he opted to act out; create an unavoidable wave of crime to gather as much attention as possible, if only to take the attention away from Franky.

And, if it was going to be fun for him to finally get some attention (even if he was disguised), then surely it wasn't too bad? He deserved a little attention on him for once - or at least, he thought as much. Living his life constantly running in fear of being caught had grown tiresome, after all, and it took seeing Franky's face in the magazine to spur him into action.

And that was precisely what had happened for the last month, including the previous day. Whether it be some robbery, or a high-profile murder, Leo didn't really have any problem in strolling down the street with a bloody weapon on show. The more attention he and his friends got, the less that was on Franky - and he did find the constant TV and media reports on him and his friends hilarious.

"...Our masks look like shit, you know that, don't you? I know they're expensive and traditional and whatever, but they look dumb on TV," rambled Jessica quietly, the girl having busied herself all morning trying to clean the bloodstains left on the floor. Normally she would have protested against cleaning, but knowing she was at fault for most of it left her take the duty on without too much complaint. Stopping only to examine the large TV currently broadcasting their latest crime, she rolled her eyes to herself at the general differences in their body language - while she recognised herself as being particularly serious whilst cramming the bank money into a duffle bag, Keisuke, for instance, was casually sat on the counter smashing some inconsequential item into pieces. "You look like an idiot, Kei--"

"I have a mask on, you don't know I look like an idiot, hm? I was having fun, isn't that the point of all this? Like, to have fun and confuse the shit out of that Franky guy--"

"Can we not mention his name, perhaps? I... you can have fun-- it was fun, right? I'm tired now, though, and you're all really loud," tutted Leopold finally as he silently folded his legs, stirring his straw in his iced coffee whilst trying to at least clear the headache he'd developed. He had always known that his friends were loud and he appreciated the fact they were so lively because, usually, he wasn't quite as energetic. He was a great deal older than all of them, after all, so while they could all jump up and get on with the day, he usually needed his coffee before he could even entertain cracking some sarcastic joke. Adjusting his favourite hoodie quietly, he managed to at least offer a smile to his friends, no matter how tired he was. "Do you like New York, anyway? I mean... I'm glad to show you around here, it's where I grew up and where my parents came from Poland, and... where I met Franky. I suppose I regret that part."