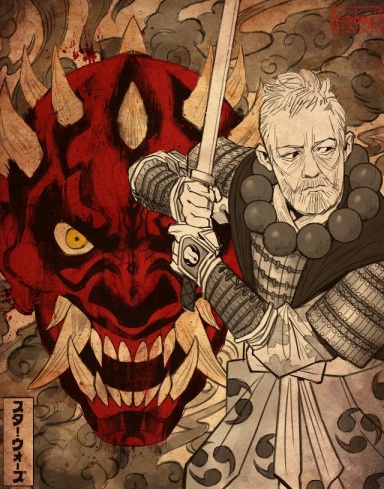 The RAWRing 20s
Original poster
LURKER MEMBER
FOLKLORE MEMBER
Invitation Status

Look for groups
Looking for partners
Posting Speed

Speed of Light
1-3 posts per week
One post per week
Slow As Molasses
Online Availability

After 11pm EST
Writing Levels

Beginner
Elementary
Intermediate
Preferred Character Gender

Male
Female
Transgender
Futanari
Primarily Prefer Female
Genres

Yuri, Yaoi (if there is a crossdresser), Furry, Romance, School Life, Fantasy, Sci Fi, Modern, etc. I'm pretty open minded
So it's been a long time since I have been here. Life has an awful way of getting in the way of things. But I am back and plan to stick around for a while. I plan to only use discord going forward but if anything I mention in this thread peaks your interest, private message me and we can exchange discords. Once introductions are out of the way we can brainstorm ideas and talk more about expectations. Getting back into roleplays to help get into a writing groove so I can work on my own stories outside of rps. But as a general rule of thumb, here's what you can expect out of me:

1) I will write between a paragraph or two but if inspiration hits, I may go with three if it'll fit with discords character limits.

2) I don't have a set time frame when I am more available to respond but I try to respond immediately if I can. Generally I will make a post within the day. I work during the evenings from 2pm to 1030pm est but depending on the pacing of the work day I should still be able to respond pretty quick.

3) I do like a sexual element to my rps be it pure smut or romance involved so please be 18+ and follow Iwaku's rules when it comes to stuff. I am pretty open when it comes to kinks and if need be, I can probably dig up my old F-list to share. But even with Iwaku's rules as guideline, we still need to respect each other's boundaries and not pressure the other.

4) I'm a pretty laid back person and I don't mind talking about stuff that isn't rp related. And feel free to bring any concerns to my attention. So basically, let's communicate and just have fun. We shouldn't be getting stressed out with something we should be enjoying.

5) I mainly like to play FxF and MxM pairings but I am also okay with MxF and in the words of my lesbian friend "Everyone deserves love." So although I lean more towards gay and lesbian pairings, I don't mind hetero pairings. When it comes to pairings I like to play the Dominant role and I prefer my partner to play the Submissive role. And to add to that when it comes to MxM, I prefer my partner to play effeminate boys (femboys, passable crossdressers, sissies, etc.) and that also bleeds into FxF a little since I like my partner to be more the girly lipstick lesbian type but not opposed to tomboys or just your average girl. Also I am okay with MtF transgirl characters(or partners), characters of any size be them skinny, average, or plus size, and I really do enjoy interracial couples. With hetero, I like to keep things traditional with a masculine guy and a feminine girl or if we're feeling spicy, femdom with a effeminate guy for a more smut rp. Also I don't mind playing multiple characters if my partner is okay with it as well if we want to do pairings like FxFxF or just play with the jdea of poly relationships, harems, or different pairings under one story. And I do prefer some age gap. Heck if you want we could throw in Futanari paring with Female or Male.

6) I am furry friendly but lean more towards animal ears and animal tail than anthromorphic but not opposed to it but definitely something that will need to be discussed.

7) I prefer using "anime" pictures over model photos and descriptions. Easier for me to get into the fantasy and easier to reference to instead of reading a lengthy description.

8) Let's just have fun. I am pretty sure I could come up with more rules but I think I covered the basis. Hopefully you have an idea of who I am even with me being a private person. So without further ado, let's get on with the show.


I don't really have story ideas and would instead prefer to brainstorm plots and characters with my partners. However I will list some genres and some preferences I would like stories for but in no particular order of want or importance:

1) Sci-fi (Mecha, Cyberpunk, Space Opera, Military, Spaceships, etc)

2) School (mainly high school setting, could be young teacher x student pairing or student x student paring)

3) Westerns/Spaghetti Western

4) Horror (more so Gothic horror, psychological horror, or supernatural horror. No gore and that goes for any rp)

5) Anime(Magical girl or any typical anime genre/troupe)

6) Fantasy/Supernatural(any type of fantasy like high or modern fantasy or steampunk)

7) Drama/Noir (been toying with the idea of a spy action or spy drama similar to James Bond)

8) Fandoms (I am very picky when it comes to fandom rps since I prefer original but some fandoms I like are Kingdom Hearts, Pokemon, and Starwars but I only like my partner and I to play our own original characters in that universe)

9) Superheroes

10) Martial Arts or Wuxia

If you have a particular genre you would like to explore that I didn't mention feel free to add it to your pm when you message me for the discord. Hopefully there was something to catch your interest and hopefully I hear back from you. Happy Holidays and Happy New Year.