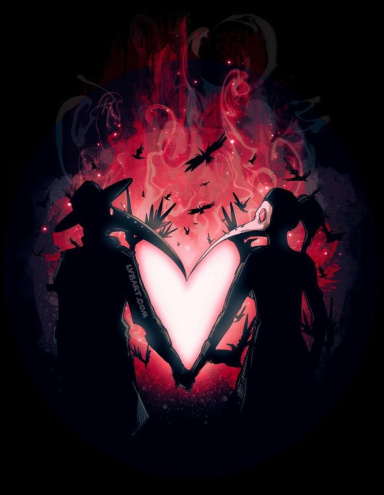 Bubblegum Bitch
Original poster
DONATING MEMBER
Roleplay Invitations

Not Taking RP Invites at this Time
Posting Speed

A Few Posts a Week, One Post a Week, Slow As Molasses
My Usual Online Time

Anytime, I have no life.
Writing Levels

Adept, Advanced, Douche, Adaptable
Genders You Prefer Playing

Male, Female, Transgender, Androgynous
Playing Style- Passive or Aggressive

I'm fine with both, but I have hard time with others using my character(s) without my prior consent. If the other player is unsure, I will have more of an aggressive style.
Favorite Genres

Fantasy, romance, slice of life, anti-hero stories, "you're our only hope", fandom non-canons, soft scifi, transhumanism, magical girls, horror, suspense / mystery, monster girls, fractured fairytales
Genre You DON'T Like

Roadtrip style, already-planned-out adventures, rigid GMs.
Hello!

It's been a while.

I don't know how long I'm gonna be "back", but I hope being a bit more active here is going to trigger my creative juices :) I haven't done much writing at all in months - with the exception of NaNoWriMo (got to 23k words, sadface) - but lately I've been thinking about writing again and it's definitely an itch that needs to be scratched.

About me, for those who don't know me;
Hello, I'm Pahn. I'm 28, from Montreal, live with my SO and three cats, and I have an LDR boyfriend. I love writing smut (especially when it's used as a plot device), fantasy, and elves. Gimme elves bby.
I also like memes, I live for music, and I've been living my best life in this past year. I'm fascinated by BDSM and currently involved in my local community, so that's also something I love incorporating in my writing. My personal quote for the past years has been "my existence is lewd". And it's true ;)

So, hello I guess, and yeah :) glad to be back.