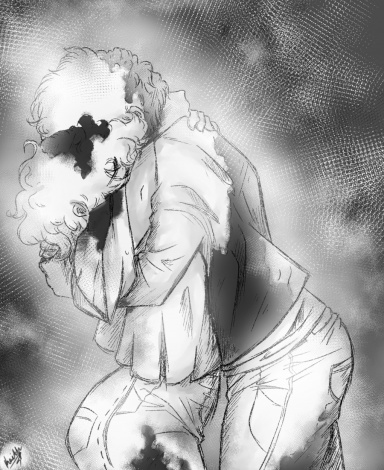 Consume. Smother your doubts. Be fulfilled.
Original poster
DONATING MEMBER
Roleplay Invitations

Group Roleplays, One on One Roleplays, Private Convo Roleplays
Posting Speed

A Few Posts A Day, One Post a Day, A Few Posts a Week
Writing Levels

Intermediate, Adept, Advanced
Genders You Prefer Playing

Male, Female, Primarily Prefer Female, No Preferences
Playing Style- Passive or Aggressive

A bit of both, lean more towards passive.
Favorite Genres

Modern, Romance, Fantasy, Scifi, Drama, Action.
Genre You DON'T Like

Horror, Mystery (I like them, just not good at it)

AVATAR: THE REBEL ARMADA (Character Sheets)
OOC
Welcome to the Character Sheets Thread! The title is pretty dang straightforward, isn't it? Listed below will be the general information that I will require each of you to fulfill for your CS's. And also, because I am an insomniac/overachiever, I also took the liberty of briefly describing what certain categories entail and their limitations. You may format it however you wish, as long as it's easy to follow and suits your tastes.
Stay wonderful and bombard me with your creative characters!
Photo: (Must be realistic--no cartoon or anime depictions please)
Name:
Age:
Gender:
Appearance: (Optional/ This is where you can provide any extra details about their appearance, whether it be a short paragraph or set of secondary images--yes, these can be cartoon or anime based)
Bender or Non-Bender:
Element: (If Bender)
Martial Art Influence: (Optional/ Each form of bending was influenced by a certain martial art style, feeding into the authenticity of AtLA's fight scenes. Thus, I am giving you the option of choosing a martial art that heavily exhibits how your character fights during battle. However, if you choose this option, I ask that you provide a Youtube clip of some sort showcasing your decision. The links below may help you to find a starting point.
List of Chinese Martial Arts
List of Japanese Martial Arts)
Weapons of Choice: (Each character is allowed a maximum of 2 weapons. A bow and arrows only count as 1 weapon. Of course, you have the other option of not carrying any weapons whatsoever.)
Personality: (Go ahead. Write a personality. Make me swoon...or gag in disgust. Whatever floats your boat.)
History: (Let your creativity flow! In the history provided, I intentionally only highlighted major events. And a good handful of them, at that. No part of the history and geography is off limits--including Fire Nation. So, if you wish to create a character originally from Fire Nation but now fighting alongside Rebel Armada, that is perfectly acceptable. Take what I have splayed out and play around with it. Was your character there as child during The Coal War? Or did you perhaps lose loved ones to the horrific public burning? Or maybe something else entirely? The world--the Avatar world, anyways--is your oyster! As long as it leads up to the character seeking to join Rebel Armada's Special Squadron, you're good to go!)
Other:
Last edited: