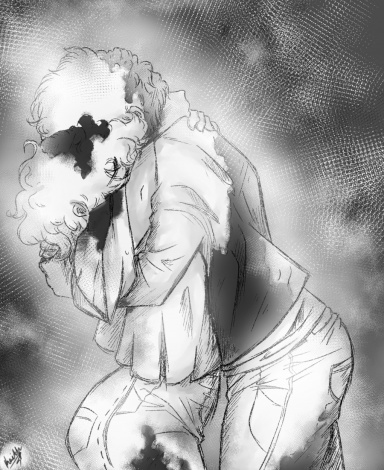 Consume. Smother your doubts. Be fulfilled.
DONATING MEMBER
Roleplay Invitations

Group Roleplays, One on One Roleplays, Private Convo Roleplays
Posting Speed

A Few Posts A Day, One Post a Day, A Few Posts a Week
Writing Levels

Intermediate, Adept, Advanced
Genders You Prefer Playing

Male, Female, Primarily Prefer Female, No Preferences
Playing Style- Passive or Aggressive

A bit of both, lean more towards passive.
Favorite Genres

Modern, Romance, Fantasy, Scifi, Drama, Action.
Genre You DON'T Like

Horror, Mystery (I like them, just not good at it)
AVATAR: THE REBEL ARMADA
Water.
Earth.
Fire.
Air.
Long ago, the four nations lived together in harmony. Then everything changed when the Fire Nation attacked.
Only the Avatar, master of all four elements, could stop them. But when the world needed him most, he vanished.
A hundred years passed and the new Avatar, a young Airbender named Aang, fell to his knees before the Fire Nation as well. Whether he's dead or alive is a mystery to this very day. Plundering and conquest threatened to light the world on fire.
In a desperate reach for freedom, the Earth Kingdom and Water tribes deployed their finest warriors, and formed a battalion that rivaled the Fire nation in size. They raged war for years until the lands were split in two, Fire Nation to the left and Rebel Armada to the right. Their borders are now swamped with violence.
Until one day, rumor spread through the lands of an artifact granting non-benders bending abilities. Residing in the heart of the Fire Nation. Now, Rebel Armada seeks to obtain the artifact, and although our thirst for freedom is great, we still have a lot to overcome before we're ready to save anyone.
But I believe Rebel Armada can save the world.
​
​
-Each member is only allowed two characters, whether bender or non-bender. Choose wisely.
​
-Only Water, Fire, and Earthbending are available.
​
-No Godmodding, Over Powered characters, Mary Sues/Gary Stews, or introducing plot points without the GM's consent.
​
-Must post at least once a week. If you're anticipating a long absence, notify the GM immediately and adjustments will be made accordingly.
​
-Post length must be three mid-short length paragraphs minimum. Anything longer is highly welcome.
​
-Practice good grammar and check over for typos before posting. I know things are bound to slip through sometimes, so I won't bite your head off for tiny mistakes.
​
-Not every single person who shows interest will be accepted into the RP. A writing sample must be written and sent to me through PMs. Those who are accepted will be notified on a specified due date, which I will deem soon. This isn't a first come, first serve situation either. All who send writing samples before the date are eligible.
​
-Be a community, guys. By this, I mean talk in the OOC, be Avatar nerds, have your gush moments, flip out over some plot candies and theories, whatever. Just no bullying or hostility.
​
-Romantic content is obviously okay, but all sexual content will fade to black or be skipped over.
​
-Further detail and information about the world and plot of this RP will be hidden until this idea grabs interest in the Interest Check and members are chosen.
​
-Finally, and most important of all, stay wonderful.
​
IF YOU'RE INTERESTED, PLEASE LET ME KNOW DOWN BELOW. THANKS!
​
Last edited:
1