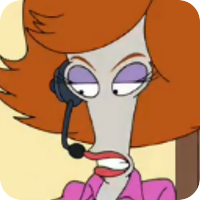 Can I transfer you to my manager?
Original poster
LURKER MEMBER
FOLKLORE MEMBER
Invitation Status
Writing Levels

Intermediate
Adept
Advanced
Preferred Character Gender

Male
Female
Genres

Adventure stories! They can be fantasy, modern, sci-fi, all kinds! Give me some good world travel stories and I'm all over it! I also enjoy romance stories and even though I tend to play females I love playing gay men.
Suzumi had thought she'd seen it all when the Fire Nation had taken her home back at the north pole but the destruction she witnessed around Xiu Ying Tze made her home's defeat seem minuscule. The days after Asuka and her troops were beaten back Suzumi helped where she could in the rebuilding but the information that the girl had given the King, Yuan Ping, nagged at the back of her mind.
"The news of this station the Fire Nation keeps records in is very important for our cause." Yuan Ping had said at a meeting. "I will assemble a group to head to this place and I want any useful information to be brought back. I will send a caravan to hunt it down, but those of you that decide to go please be warned that the desert is very dangerous so should you decide to travel out be on guard." Those were the words he had said to the people that gathered, a good chunk of them had been refugees but Suzumi knew that most of them would want to stay put, after all Yuan Ping had proven to them that he was a force to be reckoned with. Suzumi had decided that the possibility of finding her family would be far more important then just hoping they would show up miraculously alive in the city one day.
Suzumi looked up at the palace from the bottom of the large stone steps where the caravan was arranged to meet, a couple of large sleds readied to be pulled by whatever creatures the king could arrange to take them. Suzumi paused, her hands clasping together in front of her chest.

Mom, Kikka, I'm coming to find you...