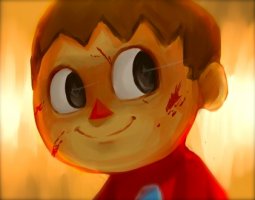 Hi-def
Original poster
LURKER MEMBER
FOLKLORE MEMBER
Preferred Character Gender

Male
Genres

Fantasy, Horror and Sci-fi. I'll try basically anything though. I also love strange and unusual RP genre concepts. Different is good!
What things (Behavior, attitude, physical traits,

emotions etc..) effect the kind of people we attract into our lives for relationships/friends?
I recently found my self at the tail end of several bad relationships (Romantic and otherwise), and I thought to myself:
Why the hell do I keep getting these straight up psychos?
Then I took a look at myself, and realized certain aspects of my behavior were creating a perfect welcoming mat for nut jobs, stalkers and psychos.
This is a tough question, but thank you for taking the time to answer. I would love to hear input from other people on this.
​