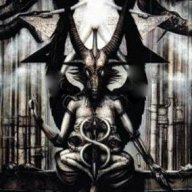 Certified Subdomain
Original poster
MYTHICAL MEMBER
Posting Speed

Speed of Light
Writing Levels

Douche
Preferred Character Gender

No Preferences
I thought I'd put this whole thing to rest.

The central idea of atheism is that most of the world and all of the previous generations of mankind have naturally tended to be idiots who got things wrong because they didn't have the right gadgets to work with.

First of all, that's very a negative attitude.

Second of all, if most people are naturally idiots, then surely atheists have the same tendency.

So you've shot yourselves in the foot there, heathens.

Secondly, the Big Bang? Seriously? It's like nothing, nothing, nothing, nothing, nothing, nothing, nothing, nothing, nothing, nothing, nothing, POOF THE WORLD!. Come on guys. Stop smoking the weed and try a little harder. I think the entire sum of art, mathematics, culture, human relations and emotional turmoil has a bit more behind it than just a lucky explosion. A chimp could come up with a better theory than that.

It's clear that a sentient being planned all that shit - in fact it's fucking obvious when you look at all the coincidences and convenient developments.

Now... to all those Origin-of-the-Species Bashers who are gonna wade in here with their all-so-rational arguments about "Religion is wrong because blah blah blah!", or "Religion causes wars boo hoo hoo" or "Waaah! The priest raped my dog!".... GROW THE FUCK UP. You're just pissed off because there's a load of squeaky-clean Christians living in big houses and looking smug.

You don't hate religion. You just hate religious people who are dicks. And I've got news for you - Atheists are dicks too.

So get your arguments in order before you start preaching about logic and proof. Because that's your stupid religion right there - believing in cause and effect and empirical proof and what the satellites tell you.

The earth is round because you've seen it on TV. And there were dinosaurs because some guy at the museum waved a rock at you. And you all assume that there's this thing called 'non-existent oblivion' that happens when you die, despite you having NO PROOF WHATSOEVER.

You kids and your wacky ideas.

So, let's put an end to this now. You need to open your eyes and stop believing everything the scientists in white coats tell you. And... most of all... you need to show some fucking respect to the billions of people who have lived before you and exercised their wisdom to explain the world according to monotheist intelligent design. Just because you can't think outside the box because your minds are so hemmed in by the cult of empiricism doesn't mean you have the right to dismiss your entire ideological ancestry.

Thousands of cultures all over the world believe in deities. Maybe... just maybe... there's a reason.

And if you think it's "because they is dumb lol", then maybe that says more about you than it does about them.

If you can really dismiss the idea of an intelligent creator and an everlasting Afterlife, then you've seriously got something wrong with your insides. You've denied your own survival instinct, your own joy-impulse and you've suppressed all the human propensities to identify conception and purpose in the things around you.

Seriously, what kind of nihilistic self-hating suppressed close-minded moron are you? Everyone else before you was wrong but SUDDENLY you've got it right?

Atheists... you crack me up.

Now stop all this nonsense and get back in the church.