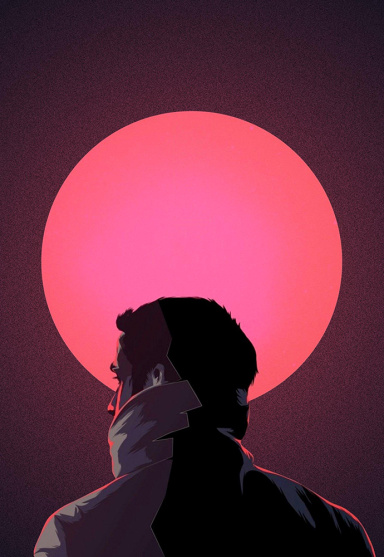 Dear motherfuckers, I'm teetering if you must know
Original poster
DONATING MEMBER
FOLKLORE MEMBER
[size=+2]
Antarctica.
At least 14,000,000 km of snow and ice sheets. The most inhospitable continent on this planet, with temperatures growing as low as -50°C on average each year. What life there is here has carefully evolved to survive such a climate; it is abundantly clear that this is not a place that humans can hope to easily exist.
Truly, by our standards, this is the end of the Earth.
Yet still, humanity has managed to find a foothold on this most inhospitable of continents, in the form of scientific research bases and outposts scattered across it. Delving into the mysteries that frozen continent holds, they brave the dangerous elements and dark winter months in the name of scientific progress and discovery.
And one such mystery is about to be revealed.
At the remote Lake-Atwood Antarctic Research Station, a discovery has been made, something the director of the station claims will change the world. Powerful winds and snow-storms have led to the facility losing contact with the outside world before further information could be relayed.
Determined to reach the station and bring back whatever it is has been discovered there, Doctor Randolph Dyer, a gifted British scientist and one of the directors of the Lake-Atwood Station, puts together a team of scientists and explorers to assist him in getting to the station and helping him bring it back into contact with the outside world.
You are one of those chosen for this team.

Little do you know what awaits you out in the frozen wastes of Antarctica...​

[/size]
[size=+1]CHARACTER SHEETS

NAME:
GENDER:
AGE:
ROLE: (What is your character's role within the group? Why were they selected to be part of the expedition?)

STRENGTHS: (What skills does your character possess? What are they good at?)
WEAKNESSES: (What limitations does you character have? Is there anything they are particularly unskilled at doing?)

PERSONALITY:
HISTORY:



HTML:
[b]NAME:[/b] 
[b]GENDER:[/b] 
[b]AGE:[/b] 
[b]ROLE:[/b] (What is your character's role within the group? Why were they selected to be part of the expedition?)

[b]STRENGTHS:[/b] (What skills does your character possess? What are they good at?)
[b]WEAKNESSES:[/b] (What limitations does you character have? Is there anything they are particularly unskilled at doing?)

[b]PERSONALITY:[/b] 
[b]HISTORY:[/b]
[/size]
[size=+1]THE RULES

Follow the rules of Iwaku
One character only
Don't act like a prick to fellow players
Don't meta-game; nothing kills a Chat RP faster
Be prepared to run with what's thrown at you

The game will take place on SUNDAY 15TH JANUARY, at 22:00UTC in the CATACOMBS RP BOX. Here is a time converter that you can use to figure out what time the game is at where you are, so you know if you can play.[/size]