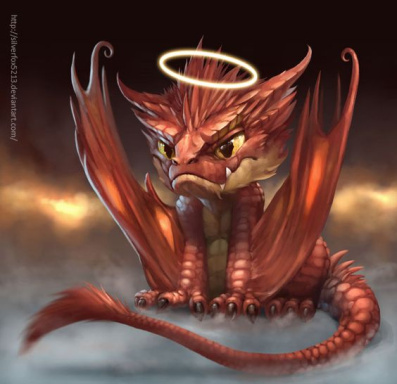 Edgeknight
Original poster
FOLKLORE MEMBER
Invitation Status

Looking for partners
Posting Speed

1-3 posts per day
One post per day
1-3 posts per week
One post per week
Slow As Molasses
Online Availability

Whenever I can get on.
Writing Levels

Intermediate
Adept
Advanced
Adaptable
Preferred Character Gender

Male
Female
Primarily Prefer Male
Genres

Fantasy, Comedy, Medieval, Romance, Sci-Fi, Modern
To be an assassin is to be death itself...
And live with the consequences.
The Darkmoon Brotherhood was the first of it's kind, the first band of assassins that weren't related by blood or by marriage. And it still holds its reputation as the most deadly group in the criminal underworld, even after fifteen years of existence. Everyone wonders how such a ragtag group turned into legends. Now it's time for the real story to be told.
This is Assassin's Pride!


​
This is a somewhat modern rp.

​

Your character can die, don't make them die quicker.

​

At least two fully structured paragraphs per post.

​

This will be a small group rp, the first people to get their fancy application forms up get the first spots.

​

No god modding. No taking control of someone else's characters unless you have explicit permission to do so. ​

If you disappear for over a week without warning, you will lose your spot to the person at the top of the waiting list.

​

More people will be allowed in as the roleplay progresses.

​

No children characters allowed.

​
Character Sheet
(Appearance)
Name:
Alias:
Experience in Field:
Age:
Skills:
Specialty:
Personality:
History:
Themesong:
Other:
Accepted Characters




NAME

Archaeo Grimoire

ALIAS

Ghost

EXPERIENCE

Active assassin for 22 years.

AGE

39

SKILLS

Networking

Lock Picking

Hot Wiring

Intensive Gun Knowledge

Explosive Training

Sniping

Toxin Knowledge

Close Combat Training

Patience

Stealth

Interrogation

Observation

SPECIALTY

Ghost is at his absolute, perfectly deadly best when he is asked to scare a person silly, driving them crazy and inducing paranoia for a period of time before actually killing them. Psychological torture and what not.

PERSONALITY

Even when he was young, Archaeo was known as the quiet observer. He wasn't social at all, and that has followed him through his life. He always keeps a serious expression on his face, making it incredibly clear that he doesn't enjoy being messed with. His ominous presence tends to quiet a room. He is always the one in control.

His mind works rapidly, approaching a problem from all angles and carefully disecting it to expose the root. He is very aware of those around him, able to read them with ease. His gut instincts are well honed after twenty-two years of killing people. He knows the business inside and out. He knows what to expect, exactly where things tend to go wrong, and how to get around these fault points.

HISTORY

Archaeo Grimoire was an only child, so far as he was told. He was raised by his Aunt Videl, at a private Acadamy of sorts. What he learned there led to a successful career in the art of killing. He was trained for essentially the entire beginning of his life to become an assassin. On 'graduation day,' the Acadamy was rocked by a series of explosions, in which his Aunt Videl, the headmaster of the Acadamy, was killed.

His vengeance was swiftly enacted, and the assassin family that was behind the attack swiftly fell in the shadow of Ghost. A few other families fell in connection with that disaster, and that was what catapulted Ghost to the top of the assassin charts. He was lethal.

But, after doing the same thing over and over again through the years, he got terribly bored. After a few drinks and a few phone calls, he decided that it was time for a change.

THEMESONG

View attachment 114473

Name:

Yvonne Mckenzie

Alias:

Owl

Experience in the Field:

2 years

Age:

19

Skills:

Observant, expert marksman, great at undercover

Specialty:

Eyes and Strategist of the Guild

Personality:

Yvonne has a very carefree, outgoing, and a flamboyant personality. She tries to be friends with everybody, including those who seem gloomy and distant.

When on a job, Yvonne takes everything to the extreme.

Thanks to her large eyes, She's capable of observing every movement of her target, thus predicting the target's next move. She can see the smallest details of a person's movement including breathing, heartbeat, sweat, muscle contractions, etc. With this, she can time her actions perfectly to nullify the target's action, sabotaging whatever tactics the target tries to execute. In short, she can "possibly calculate and see the future of her target's moves"

She has a certain level of respect for all of her guild members, former and present, and has utter faith in their skills.

History:

Yvonne Mckenzie grew up in a rich household full of love and warmth. Her father is a board member of a multi-billion conglomerate while her mother is a simple housewife. At such a young age, Yvonne enjoyed watching every movement of things. She would just stare at an object like a predator stalking its prey, giving her the opportunity to develop her observation skills.

She was always served by servants and lived such a lush and extravagant lifestyle that she felt weak and worthless. She then asked her parents for some military training and they happily obliged. Her older brother Patrick, a military officer, taught her self-defense while her younger brother Paul, taught her how to become agile, always making her run by teasing her endlessly.

Even though she had everything, she still wanted more. She always admires independent women so at the age of 17, she moved out of the manor, asking her parents to let her live on her own and become an independent woman.

Of course they agreed, saying that she needs to stand on her own two feet and gave her an apartment. She then became an assassin when she met her mentor, Ghost. She believed that being an assassin will help her be an independent woman and that she can now truly put her skills to good use.

Theme Song:

Other:

She despises dogs.

Name:

"

Pierre de Monterrey

"

Alias:

The Seducer / Le Séducteur

Experience in Field:

10 years

Age:

29

Skills:

Sex-Appeal/Seduction ;)
espionage/Charming information out of people
Keen Eye for detail
cooking/making sweets/chocolate/baking pastries
knife skill/close combat/using wires
violin
dancing
able to discern ingredients of a dish

Specialty:

Espionage, Seduction, Charming information out of people, being the distraction/Sex-Appeal-tion when the situation calls

Personality:

To sum it up, Pierre is a DIVA. He can act all solemn and serious and no-nonense and witty when the situation calls for it, but he is a DIVA right down to his core. He'll look down on you and hit you and even berate you with a snarl or at times, a smug grin, but he means well and can be rather sweet. He'll pay for your meal, never forget your birthday, make you cakes/cookies/chocolate, beat up your ex, and be your stylist. But he has his sadistic moments, though they always come far and in between. Think of him as your sassy younger/elder brother, who knows he's good looking and smart and the favourite. He's also a slight narcissist. He is a narcissist. He also is very charming and mature, though at the guild, he's playful childish side comes out. Especially with those who are younger than him.

History:

Pierre had his childhood in France with his father, who worked as a Chocolatier. But his father barely gave him any time and effort and let him be. Pierre resorted to finding affection anywhere he could. His French neighbours, his classmates, even elder women he could charm as a child and through his prepubescent years. Then, his father met a woman he planned to marry, he got shipped off to Japan where his mother worked. His mother absolutely despised his existence and Pierre found himself running away.

One day, an Italian man found him wandering the street, kidnapped him and took him to Italy. There, he was given training and met the Sebastiano, the Italian man's son. Pierre found he liked the training he got, but wasn't certain it was the life for him. So, when he turned of age. They allowed him to return back to Japan with strict orders to call every other day.

Back in Japan, one thing led to another and he found that he could seduce anyone to get what he wanted, whether it be money, gadgets or even secrets. He made the mistake of trying to seduce a well-off attractive looking man with slopping shoulders one night. The other guy shooed him away, stating he had another client. Pierre obviously knew what he meant and skedaddled after seeing an obvious yakuza make his way towards them. The next day, at a café while delicately drinking his Latte--Pierre saw the yakuza's picture on the news, dead. A rather short man in a suit approached him. This was Mr. Lee. He offered him the chance to use his skills for money--to work for him. Now, Pierre was only 19 and was living off his mom (who he had blackmailed) and his sugar moms. He agreed, with a little persuasion from the same man hanging about Mr. Lee's arm. Mr. Lee left him in Drew, the same man from before. Drew taught him to properly seduce his "assignments" and Mr. Lee enhanced his knowledge of finishing them off. Pierre left Italy because he didn't like it at first, but with the thrill of getting possibly intimate, the thrill of charming them to their death, the thrill not knowing if he could do it or not enticed him. He became addicted. So at 19 turning 20, he had managed to get a name for himself, much to the smug voice of the man who took him to Italy. Mr. Lee gave him an assignment that lead him to Britain. But while he was there, Mr. Lee and Drew were forced to "disappear" from the radar. Pierre didn't quite know why (he was never told these things) but Drew told him to return to those he trusted. Doing just that, he found Sebastiano and was introduced to Ghost; Nocturne's father. He stuck around since then and built himself according to them. Waiting for the time, Mr. Lee and Drew would contact him again. Not that he'll ever betray his guild mates, but rather, wanting a confirmation that they were alive would be good.

This would also be a good time to let you know that Pierre's name isn't really Pierre. It was the name he chose after...becoming an assassin, cutting off the ties of his past. His real name is lost in the wind (--Seb would know, but they have a mutual understanding of NOT saying their real names).

Themesong:

The Pink Panther Opening Theme

Other:

Despite how certain Pierre looks, there's deep rooted insecurities in him that comes out when people tell him he's not good enough. It doesn't come out often, but when it does. It just does.
He has a picture of Seb and himself with two adults behind them, while surrounded by young children. This picture is in his wallet and kept safe. It never fails to make him smile.
Pierre enjoys the scent of the sea as it reminds him of the time he was in Italy. He likes going for a drive at night and going to the nearest coast and just relax before going back.
He has a collection of stamps from all over the world, from different time. It was a hobby Seb's father introduced him to.
Despite being a professional chocolatier, Pierre does not enjoy the taste of chocolate. He associates the taste of chocolate to his childhood in France.
Pierre has a very high tolerance to alcohol, and is weak with spicy food.
He cannot sing. EVER. Don't make him try. Just let him dance instead, he can dance.

He has one video on his phone with Drew that Mr. Lee took that always makes him laugh. It was a silly gag routine.

Waiting List




Significant NPCs




Name: Nathaniel Furdin

Alias: Ace of Hearts

Age: 31

Occupation: Doctor/Assassin

Relation: Ghost's good friend.

Name: Pablo Martinez

Alias: Pine Martin

Age: 37

Occupation: Pilot/Assassin

Relation: Ghost's good friend.
Thank you for showing interest, have a cupcake.
​
Last edited: