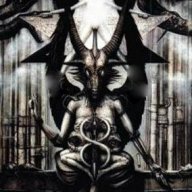 Certified Subdomain
Original poster
LURKER MEMBER
MYTHICAL MEMBER
Posting Speed

Speed of Light
Writing Levels

Douche
Preferred Character Gender

No Preferences
You all need to be educated.
Right. Here's the joke:
Now...
LEVEL 1: Torsty is from Scandanavia. He is thus a Viking. That explains the
VIK
arious part.
LEVEL 2: Torsty is experimenting with elements of tea and coffee - two things that are not traditionally mixed. That's why VIKARIOUS sounds like BICURIOUS.
LEVEL 3: Torsty did not like the tea. VIKARIOUS is pronounced the same as VICARIOUS, which means to suffer one thing in place of another. By adding cocoa to his tea he made a substitution for which he suffered.
LEVEL 4: No one got the joke, and I therefore asked "WHERE'S COFFEE WHEN YOU NEED HIM?" Coffeecakesadist embodies the theme of coffee, bicuriosity and substitute suffering.
And how was I rewarded for this?
Torsty told me to go suck on Tegan's tits.
There is no justice in the world.