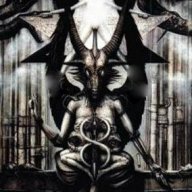 Certified Subdomain
Original poster
LURKER MEMBER
MYTHICAL MEMBER
Posting Speed

Speed of Light
Writing Levels

Douche
Preferred Character Gender

No Preferences
So, back when I got demoted and hated you all and wanted to show how worthless you all were without me, I started my own Proboards Site.
It was designed as a
Choose Your Own Adventure
, where you began reading a story and at the end of the first post you had to make a decision and click a corresponding link. The link then took you to another part of the site, where your adventure continued.
Whenever you lost health or ammo, you could replenish it by writing a roleplay post in a designated "safe area".
It was too much for me to build all on my own.
But I'm thinking we could do a version of this idea on Iwaku, using the Groups system.
So here's how it would work. I use the Mythos setting as an example:
- Each participating GM chooses an Area and sets up a Group for that Area. e.g., Jack chooses "Insanity"

- Within it they post topics that represent various locations. e.g., Jack makes "Bakery", "Woods", "Crypt", "Nerf Castle" & "Highway"

- They then choose the function of that location, as follows:


...THREAT: The player meets an enemy or obstacle in this location
...ITEM: The player finds something in this location
...PLOT: The player learns some important plot information in this location
...SAFE AREA: The player can make a roleplay post in this location to recover either health or ammo​



- Each location ends with a decision to be made, and whichever decision they click sends them to the next location.

- To make sure people are playing by the rules, certain locations can be password-protected and the password is hidden in plot revelations that the player must have been through.
On my Proboards Site I had different character classes, with different starting health/items/ammo. I used pics like this :D
Damage was determined through decision making, i.e. "If you use FOUR bullets on the monster, you can escape this encounter unharmed. If you use THREE bullets you escape with -2 Health. If you use TWO bullets you escape with -4 Health. And so on.
Safe Areas worked a similar way, i.e. "If you want to replenish HALF your ammo, write a roleplay post of 5 lines. If you want to replenish half your ammo and half your health, write a roleplay post of 10 lines. And so on.
But I only did it this way because I didn't have a randomiser or dice roller system.
So that's my rough idea. An adventure for every member of the forum, through the mysterious backroom groups of Iwaku, earning rewards, uncovering secrets and finding Easter Eggs.
Any thoughts?