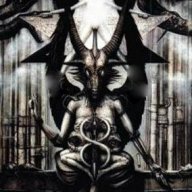 Stop the camels
Original poster
LURKER MEMBER
MYTHICAL MEMBER
Posting Speed

Speed of Light
Writing Levels

Douche
Preferred Character Gender

No Preferences
JULY 03


Hmm... two and a half years since my last Texas blog. My follower must be bulk-buying ronseal and hair dye.

Yep. Biblical joke. Suck it.

"So why the sudden return?" you proclaim. Has he got published? Has he got laid? NO! He's gonna whine about the same shit all over again.

That's right folks: I'm going back to Texas!

But before I explain why, I'll recap the last 30 months...


When last you heard from me, I had lost my job over child abuse allegations and moved in with 3 bisexuals who I had separate histories with. Since then I have sought to improve my moral health by losing a second job after sleeping with my boss and moving in with a stoner who injects himself with hormones released in the brain at the point of death. I also indulged in an angry sadomasochistic relationship with the lovechild of Mr Spock and Satan.

An eventful few years. But things are better now. You find me sitting in bed, the tenant of two tidy Hungarian scientists, with a sore throat that has proved immune to paracetamol, glycerin, salt-water, fruit-smoothy, bacon carbonara, Lockets, Halls Soothers and Halls Originals. This industrial grade super-disease was contracted at the call centre where I work - a company that refuses to believe in human frailty to the point where they would rather risk the mass infection of 200 people than give a cunt a break. Perhaps these brazen cultists will offer me some alchemical elixir on Monday morning when they find me croaking at the customers like Batman in a kebab shop.

Not only are they intent on transcending human mortality, but my employers also follow the proud tradition of fucking up my name. My desk plate reads "COROCAN" and my username reads "COCORONG". I should be happy that the latter one at least sounds Irish, but authenticity is no comfort when your penis is in question.

However, the money at the call centre is good, as it should be for propogating human misery. And it has allowed me to save up for my return to the place of spiritual purgatory known as Texas.

Now, as regular readers of my blog will know if they existed, I have a habit of crowbarring the events of my life into a framework of narrative resonance. I look for meanings and exaggerate coincidences. For example, I currently live at the intersection of Pendarves Road (Pendarves House was the first care home I worked in), Tehidy Road (Tehidy House was where I worked with my boss who I slept with) and Tresillian Road (Tresillian is the abode of Lucispock the Destroyer). Now, some might say that the chances of living near places named "Tehidy", "Pendarves" and "Tresillian" are quite high in Cornwall. But those people are arse-badgers.

With this in mind, let me introduce you to the reason I am going back to Texas:


Her name is Laura. She has short hair and athletic physique, like the heroin of my novel. She is quirky and full of hidden feist, like the heroin of my novel. She caught my attention unexpectedly and defied the majority of my assumptions about her, like the heroin of my novel.

You see the pattern.

Add to this cake the cherries of her living in Texas, being a fan of Brian Froud, appreciating the awesomeness of Children of Men and studying as a creative writing major, and you have the recipe for Greg Cock'O'Sore becoming a deluded fuckhead.

She also works in a chocolate shop. I'll get back to you on that one...

We met online last December, went on our first MSN in January, had unprotected Skype in March and last week I asked her if I could spend all my disposable income on driving a freight-train of self-loathing and neurosis into her city. And after only a minor wobble in which she compared me to a sexual deviant, Laura consented.

Not content with this, I've also inserted a road trip in which we will crash the wedding of some other people who I've met online and probably won't like me.

So right now, the name of the game is preparation. Today I saw a financial advisor at the bank, who after talking to me said she was going to re-evaluate her life. I naturally told her colleagues to hide the razorblades, but it turns out she was genuinely impressed with my gungho attitude. I advised her that there are jobs in Korea and she gave me a credit card. A mutual fuck-over if ever there was one.

Afterwards I went to the opticians to engage in the erotic tradition of the eyesight checkup. Being in a dark room with someone staring into my eyes and giving me orders was just the pick-me-up I needed. Unfortunately, this optician did not want to work in Korea, did not want to give me a credit card, and definitely did not give a fuck about my meta-narrative. I had a one-night stand with an optician once (before Spockistopheles). They are all strange and soulless creatures, devoid of mortal dreams. She told me my eyes were "all lovely at the back" and not to see her again for two years.

I guess it was erotic enough.

So now, like a lazy paedophile, I'm back home sucking on anything I can find and counting the hours between paracetamol doses as I write my blog.

Texas is set for November 13th, four years and seven days since my original voyage.

From sprite-starved scribe to chocolate-coated cockosaur... the metamorphosis continues.