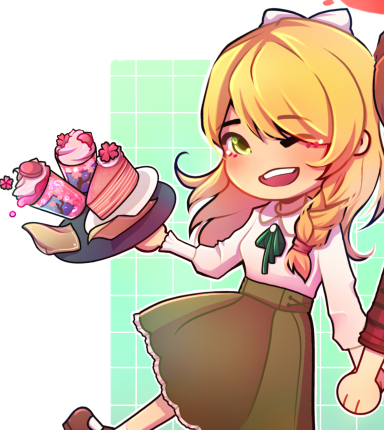 one flesh, one end
Original poster
COMMUNITY LEAD
COMMUNITY DEPARTMENT
DONATING MEMBER
FOLKLORE MEMBER
Invitation Status

Looking for partners
Posting Speed

One post per day
Multiple posts per week
1-3 posts per week
One post per week
Slow As Molasses
Writing Levels

Adept
Advanced
Adaptable
Preferred Character Gender

No Preferences
Genres

Romance, modern, high fantasy, comedy, post-apocalyptic.
ASIAN CHARACTERS AND YOU
»»— how to write them without sounding like a creep —««
»»——⍟——««
​
Welcome to my little guide on what to avoid when writing
✧・゚: *✧・゚:*
woooaaaah ASIAN CHARACTERS.
*:・゚✧*:・゚✧
Obviously, this guide isn't the Word of God on all portrayals of Asian people, but it's a way to check yourself when it comes to writing people outside of your own ethnicity. I'm Asian myself, and I can't say that I could write a character from every Asian culture in the world perfectly! The point I'll be trying to make throughout this entire guide is that writing Asian characters isn't hard. We're not an alien species and lots of us probably aren't that different from you in our day-to-day lives. The big thing to remember here is to be respectful!

But Pav! I love k-pop and anime! Is that so wrong of me to include it in my writing?
No, it's not! The only problem is when people use all the stereotypes they've seen in k-pop, anime and other media and apply them to all Asian people. Roleplaying is a hobby and if you want to make every character you ever play Japanese with purple hair and natural golden eyes, go for it. If all you want to faceclaim is k-pop idols, go for it. Just don't act as if those are realistic depictions of Asian people as a whole and don't be offended when actual Asian people tell you that you're being disrespectful.
»»—⍟ THE DIVERSITY OF ASIAN PEOPLE ⍟—««
(A.K.A: NOT EVERYONE IS JAPANESE/KOREAN/CHINESE)
​
Let me preface this by saying that there is nothing wrong with playing Japanese, Korean or Chinese characters. Obviously, these cultures exist and have huge impacts on people's perceptions of Asian people worldwide. However, these three populations only make up roughly
36% of all people in Asia!
(It would be harder to count how many Asian people there are worldwide, counting immigrants and subtracting non-Asian people simply living in Asia, so we're simplifying it this way.) Even though that is a sizeable chunk, that is still not even half of all Asian people. A lot of people forget about many Asian countries, not even recognizing that some are technically in Asia! Examples include: India, Pakistan, Taiwan, the Philippines and many, many more.

It is not a requirement to write out characters from these backgrounds, but you should not lock yourself into the belief that all Asian people are fair-skinned, skinny and eat with chopsticks. These are stereotypes that definitely exist in real people, but they do not represent all Asian people in the slightest. There are dark-skinned Asians. There are overweight Asians. There are Asians that eat with their hands, Asians that eat bugs, Asians that can't do math and Asians that do all sorts of things that might be odd or even disgusting to you. Like I said earlier, respect is the most important part.

If you feel as though you are not playing other Asian ethnicities because you dislike their cultures, ask yourself why you might think that way. What makes eating snails or frogs in France so much more cultured than eating fried silkworm pupae in Thailand, or pork blood curry (dinuguan) from the Philippines? Why is eating with your hands considered to be barbaric by some when it's what many of our ancestors did, for hundreds of years? Why is it
cool and eco-friendly when a white person "invents" banana leaf plates
, but uncivilized otherwise despite it being done by indigenous Asian people for hundreds of years? Sometimes, we have biases without even realizing it. Stepping back and trying to find the root of your discomfort can sometimes help.

If you have never played a different Asian ethnicity because you simply do not know how to, I would encourage you to research one new culture and try it out! I try to, and I feel like it helps me grow as a writer. Though you might make mistakes, this is part of the learning process. Writing what you know is good, but learning to expand your knowledge and see the world through a different lens while writing can really deepen your understanding of other perspectives. Like with anything else you don't know when writing, research is important! Check what religions are predominant in those regions, what languages are often spoken, what cultural customs they might follow. These nuances help build your character in a way that is not only more realistic, but less focused on stereotypically "Western" ideals.

Ex. I'm Filipina and co-sleeping (sleeping with your kids/babies in your bed until they're of school age) is pretty normal to me. In many Asian cultures, putting your baby in a separate room would be seen as far more dangerous/abnormal. To many of my non-Asian friends, this is insane.
»»—⍟ COMMON STEREOTYPES & AVOIDING CARICATURES ⍟—««
MAKING A LIST AND CHECKING IT TWICE
​
Stereotypes are not inherently bad. Humans make assumptions and categorize other people, items, thoughts and just about everything else in order to better understand the world around them. We make associations and that is normal. An Asian character can be written with a few stereotypes! It's hard to avoid them, and they exist for a reason, no matter how unimportant the reason may seem, due to historical events, observations made throughout history or petty rumours and the like. However, following too many stereotypes when writing these characters can lead you into the zone of caricatures.

So... What is a caricature?
A picture, description, or imitation of a person in which certain striking characteristics are exaggerated in order to create a comic or grotesque effect. - Lexico (Oxford University Press)
Essentially, when you create a caricature, you exaggerate traits in order to generate a certain reaction from people. Oftentimes, these caricatures are so simplified that they lead to misconceptions about the very things or people they were based on, which does far more harm than good.

Here are some general things to keep in mind:

✧ Naming conventions: Please do research on typical naming conventions with certain cultures. What names are common? How are they structured? This is not to say that Asian people never have names that are out of the ordinary for their culture, but obviously, you should not be naming a Vietnamese person "Lingling" or "Ching chong". Not only is doing so racist, but it instantly makes your character into a caricature. Lingling IS a name, but it has also been used in Western society as a way to mock all people of Asian descent, so tread lightly if you do use it. Do your research.

Think about your character's parents. Are they traditional? Is their culture important to them? What languages do they speak? Many times, I've seen people naming their Asian characters things like "Sapphire Lee Miyazaki" when their parents do not even speak English. As an Asian person, I've met Asian people with all sorts of names, ranging from Finest, to Jessica, to Mercy, to Cleopatra. These names are possible, but they must be thought of BEFOREHAND.

✧ Nicknames: Do NOT give your character a more "Western" sounding nickname because "their name is too difficult to pronounce." This is racist and it's also the reason why many Asian people become ashamed of their names and their culture, just to make other people comfortable. Why can people in Western societies learn names like Tchaikovsky or Geoffrey but not Chuachai?



✧ Don't stack stereotypes: The more you base your character off stereotypes, the more of a caricature they will become. One or two are fine, but basing their entire personality off of propaganda that came from the Yellow Peril or intensely biased Hollywood depictions of Asian people is extremely problematic. Being very bad at English, being extremely good at math/nerdy, working for Chinese takeout restaurants, being rigid about gender roles or knowing kungfu are all possible traits for characters, but should not all be written together. People, regardless of their ethnicity, are multifaceted and writing Asian people with all these stereotypes is incredibly insulting.
»»—⍟ DESCRIBING ASIAN FACES ⍟—««
NO, WE ARE NOT YELLOW
​
Let me preface this section by saying that any description you write about Asian people is 100% a problem if you use racist terms, like "chinky" or "oriental" to describe Asian eyes. Describing them as exotic (as if Asian people don't make up a huge chunk of the world's population...) or comparing their skin tone to food is also tone-deaf. (Ex. Do you think black characters should all be described as 'mocha' or 'chocolate'?)
Moving on, describing characters is something many of us do in writing. Of course we do, descriptions breathe life into our stories! However, describing characters of colour is a problem many of us run into. If you're like me, you grew up assuming that white people were the "standard" character. Because of the lack of POC I saw in media, I simply assumed that main characters were always going to be white. I didn't get a lot of practice describing POC due to this in the earlier years of my journey into roleplaying.

Here are some general rules of thumb to follow:

✧
It is okay to simply describe someone as Asian, especially if the character you are writing doesn't know exactly where in Asia this person is from, but know that Asian itself isn't much of a descriptor. Asian people vary greatly in looks, just like any other race or ethnicity. Most people default to thinking of East-Asians, but of course, this does not represent the diversity of Asian appearances. Do NOT call them exotic!



✧

Do not use the words "slanted" or "slitted" to describe their eyes. The particular look of "Asian eyes" being thin has always been stereotype that has unfortunately followed us into the present. (Did anyone else grow up with that game where people would pull their eyelids back going 'Chinese, Japanese, Vietnamese, etc.'? That was racist as hell.)

Here is a really good guide on describing Asian eyes that I definitely recommend checking out! They give alternatives to use and show multiple pictures as exemples to help.

✧ Asian people's skin tones range from very pale to very dark, with both warm or cool undertones. (Wow! Just like everyone else!) They are not yellow. Here's a cool guide with examples on describing skin tone!



✧ Introduce the fact that they are Asian naturally, not as a way to tokenize them. (

Woah, another guide?

Sorry for all the guides within guides, but the internet is full of great resources: we need to make use of them!)
»»—⍟ FETISHISM IN WRITING ⍟—««
IF YOU COMPARE US TO HENTAI, I'M GOING TO DESTROY YOU
​
We've all seen it. The beautiful, exotic Asian geisha. The motherly, nurturing Asian housewife. The innocent but provocative Asian schoolgirl. All demure, submissive, polite but also sexy. There is nothing wrong with writing smut with Asian people. It's not a shocker that we have sex. The problem is when you fetishize them. I could talk forever about the fetishization of Asian people in the media, from the proliferation of the pedophilic Asian schoolgirl fetish, to the obsession with mixed race White-Asian babies, to the labelling of Asian people with the Model Minority Myth... But I will not. Right now, we are specifically talking about what I have seen in writing and roleplaying.

So what is fetishization, really?
According to the
Cambridge English Dictionary
, fetishization can be defined as:
a sexual interest in an object, a part of the body that is not a sexual organ, or a person as if they are an object
It's one thing to have a type but treating a person as if they are nothing but a sexual object because of their race's appeal to you is something completely different. Not only is this dehumanizing, but it does nothing but reinforce the idea that Asian people are not, in fact, people, but objects of lust. Though fiction is not reality, harmful and consistent portrayals of sexualized Asian people who are always shown to be non-autonomous and toys rather than people, can be extremely damaging and/or offensive to Asian people.

Read the following passage:
His mom looked exactly like a doll. In The Wizard of Oz—the book, not the movie, Dorothy goes to this place called
the Dainty China Country, and all the people are tiny and perfect. When Eleanor was little and her mom read her
the story, Eleanor had thought the Dainty China people were Chinese. But they were actually ceramic, or they'd turn ceramic if you tried to sneak one back to Kansas.

Eleanor imagined Park's dad, Tom Selleck, tucking his Dainty China person into his Nak jacket and sneaking her out.
This is an excerpt from Eleanor and Park, a novel by Rainbow Rowell. The first thing to note here is that Eleanor, the main character, is thinking about Park's mother, who is Korean. Not Chinese. These cultures are not interchangeable and you certainly should NOT be going around referring to Korean people, much less Chinese people, as people from Dainty China Country. Of course, she is referencing a book, but this doesn't help much, considering the fact that she highlights the doll-like, tiny and perfect exoticism of the woman, which is completely rooted in fetishism. His mother is not a person. She is a China Doll. It is comments like these that perpetuate the idea that Asian women can be completely boiled down to the
Dragon Lady
or
Yamato Nadeshiko
tropes.

This is not to say that Asian men do not face fetishization in writing as well. The popularity of k-pop has lead to a complete lack of empathy from many of those who are obsessed with it, leading to that leaking into their comments and writing. Every Asian man is not tall and skinny, wearing eyeliner and catering to your fantasies while dancing, singing and making cute faces for the camera. A full grown man you have never met is not your adorable baby to infantilize. I see this problem a lot, especially when people take it to the next level with basically turning Asian men into the next thing to hit with the 'Yaoi Fangirl' mentality. This is advice not only for writing, but for talking about actual people as well. Empathy is essential.

The most important point I want to make here though, is that if an Asian person tells you that your writing is offensive, check yourself. Don't argue that you know their culture better than them. Speaking over Asian voices only leads to more Asian media being drowned out, leaving only what is deemed "acceptable" by common culture to leak through. Asia is a diverse, beautiful continent, and it is not your toy to write out as some sexy geisha land where everyone worships white men. We have ALL seen enough "hot, exotic, submissive POC falling for white man saviour." Enough is enough.