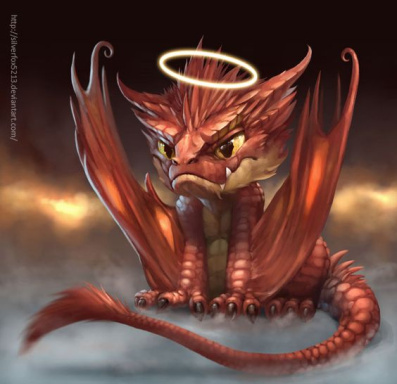 Edgeknight
Original poster
LURKER MEMBER
FOLKLORE MEMBER
Invitation Status

Looking for partners
Posting Speed

1-3 posts per day
One post per day
1-3 posts per week
One post per week
Slow As Molasses
Online Availability

Whenever I can get on.
Writing Levels

Intermediate
Adept
Advanced
Adaptable
Preferred Character Gender

Male
Female
Primarily Prefer Male
Genres

Fantasy, Comedy, Medieval, Romance, Sci-Fi, Modern
Welcome to the OOC for the fantasy high school roleplay "As If Normal Were Possible." You can talk plot ideas here, joke around in here, post your characters in here, talk about relationships and ships and all that junk that often invokes a minor sqee from me due to excitement, and just blab to your heart's content.
I put the signup sheet in with the cast list, for all you loonies getting super excited over my
super amazing spectacular
pretty decent thread. For all you people who wanna know what it's about and all that junk, click the tab twinges up at the top of the thread.
School for fantasy creatures has always been different than human school. They kept things separate for the safety of the students, as many were afraid that the fantasy creatures and humans would not get along and might even end up killing one another. So the creatures had their form of education and the humans had their schooling system, and things appeared to be working out well, for the most part.

Unfortunately, it would seem that the school system in place for fantasy creatures has begun to fail. There was a lack of funding, and a magic class can only do so much in the way of conjuring up cost effective textbooks. Many have been protesting the separate schooling, and as a way to appease the protesters, one local human high school has opened it's doors to twelve fantasy creature students, as well as one fantasy creature teacher who is meant to teach them how to blend in with the human world while still maintaining their status as fantasy creatures. Everyone knows that this task will be a difficult one, as high school can be a very hostile and hormonal place.

If this school year works out, humans can expect to see more fantasy creatures flooding the halls. If it doesn't, well, the future for fantasy creatures might be a very rocky one.
Post frequently.
Use common grammar rules.
Spell things correctly.
No fighting in the OOC.
Don't argue with me.
Have fun.
Delete the items in (parenthesis) on the signup sheet, which is found in the cast tab.

SIGNUP SHEET




(Appearance)
Name:

Age:
(14-15, 15-16, 16-17, 17-18)
(School staff will be humans unless otherwise discussed, use ordinary human ages please.)

Gender:

Species:

Role:
(Student, Teacher, other school staff)

Year:
(Freshman, Sophomore, Junior, Senior)
(If a student)

Personality:

Dislikes:






ACCEPTED CHARACTERS




Teachers




Leone





Name:
Leone Damien Valcrosse

Age:
Unknown

Gender:
Male

Species:
Daemon

Role:
Magical Arts and Life Teacher

Year:
N/A

Personality:
Leone keeps his personal life under wraps. He does not want his students meddling in his affairs, and is known to be cold to those who try to poke around in his life. He tends to be quiet and rarely forms bonds with others, at least with their knowledge.

The truth is that he cares deeply for the fantasy students under his care, and is willing to put his life on the line for them. He can deal with a lot of shot getting thrown his way, as time has tempered his once fiery personality. He has still retained his knowledge on fighting techniques, just in case an occasion arises that he must defend himself or his students. He is a realist above all else, and plans on sharing his views of the world with the fantasy creature students who he will be taking under his wing.

Dislikes:
Rain and swimming.
Flying.
The change in education systems.
Ignorance.





Students




Sansa








Name:




Sansa Petrova





Age:




Eighteen





Gender:




Female





Species:




Vampire





Role:




Student





Year:




Senior





Personality:




A bit on the shy side, Sansa likes to sit back and watch people. She's a bit of a book nerd and loves reading any kind of romance. From her choice of literature, it's easy to assume San is a closet romantic, but her thirst for blood makes it difficult for her to be around people for long. Aside from that little fact, Sansa is a very sweet girl and would do anything for her friends. Don't cross her, though. She'll rip your head off and won't think twice about it.





Dislikes:


​

Sansa isn't much a fan of being in tight spaces. She doesn't like being confined or restrained. Being too far out in the ocean freaks her out too, mainly because she can't see the sea floor. And because sharks are scary as hell.




Serenity


Name:
Serenity Void

Age:
15

Gender:
Female

Species:
Siren

Role:
Student

Year:
Freshman

Personality:
Due to her closed off childhood, Serenity is very curious about how others live and about humans but always followed her mother's rules about keeping away from everyone on the surface. She is a romantic and can't help but believe that love is always around in one form or another. Due to her kind, she has a love for singing and will always be seen humming a little tune or such when she is by herself.

Dislikes:
Serenity dislikes misplaced hate upon those that are different and those who judge too quickly. She also can't stand being in heat or when her bag of water bottles get taken away from her.


Akuma





Name:
Akuma Ayumi

Age:
14

Gender:
Female

Species:
Voidwisp- a relatively weak species of monster in comparison to things such as kitsune. Voidwisps have no inherent abilities, except for one: They can transform anything they touch into a kind of energy and store it within themselves, provided they have enough empty space inside them. For example, a younger one wouldn't be able to store a tree but a large one might easily be able to store several houses. Naturally, they can call these items out of storage at will. Additionally, they can transform themselves or parts of themselves into this energy too. If they do so, that transformed energy can pass through solids as they would pass through a viscous liquid, though doing so is exhausting.

Role:
Student

Year:
Freshdemon

Personality:
Ayumi is typically a quiet and introverted student. She's not shy; she simply doesn't bother conversing if she doesn't have anything to gain from doing so. Unfortunately, this makes her rather lonely, and she sometimes goes to strangely extreme lengths to draw attention, even if it means suffering on her part. She had a reputation at her middle school as the girl who would always leave the classroom by walking through the wall instead of the door.

Dislikes:
People who leave applications to RPs unfinished because they got distracted and ran out of time and couldn't write down the things the character doesn't like.


Mayaka




Name:


Mayaka Tokiwa



Age:
17

Gender:
Female

Species:
Pyroead (Fire nymph type)

Role:
Student

Year:
Senior

Personality:
Mayaka is an upbeat and lighthearted type of girl, always bursting with energy and often finding herself greeting or conversing with strangers. Her carefree nature allows her to speak up her mind and confront anyone easily. Because of this she can sometimes come off as a big annoying, but doesn't really care what people thinks, in fact, this actually makes her determined to get onto a person's good side even more. She can be a bit eccentric and doesn't think before she speaks but is a very strong willed type of person. Though she is kind of stubborn, indecisive, and gets irritated pretty easily, she is a true, honest, passionate and caring girl who just wants the best of life.

Dislikes:
Coffee, heights, math, storms, the cold.


Kitara





Name: Kitara Nikael

Age: 17

Race: Nekomimi

Appearance: 4ft 3", slim but athletic and well developed girl with a long rather bushy tail, as well as long black hair and black cat ears. She typically wears stylized gothic lolitia outfits.

Gender:
Female

Role:
Student

Year:
Senior

Personality:
She is shy but sweet and very friendly once she's used to you. She's got a few cute habits such as purring when happy or excited, or getting very shy and nervous if caught unaware. She can be feisty and sassy when she's comfortable with you and has a rather flirtatious manner about her.

Dislikes:
Being alone, despite her shy ways she is afraid of being abandoned. Not finishing her work on time, loud noises, being made to jump and being short.


Jason





Name:
Jason Zeke

Age:
17

Gender:
Male

Species:
Human

Role:
Student

Year:
Junior

Personality:
Jason was once one of those guys that floats along through life, always bored with everything. When the supernaturals came, he became interested and now wants to learn all about them. He heads the school paper so he will always be seen lurking around the areas of school, trying to find more stories on the supernaturals to put on paper. Since the start of this school year, this is the most excitement he has felt for a long time.

Dislikes:
He hates it when people provide him false information or print it into the paper without his knowledge as it gives him a bad image and tarnishes the school papers reputation as a refiable source of truth around the school.


Regina





Name:
Regina Slater

Age:
16

Gender:
Female

Species:
Human

Role:
Student

Year:
Junior

Personality:
Regina sees herself as the queen bee of the school and is always trying to get the upperhand, usually using underhanded tactics such as humiliation. She is a grade A drama queen and will stop at nothing to make sure the spotlight is always on her.

Dislikes:
Not being the center of attention and the supernaturals. She is also not a fan of Jason as she feels he is "printing lies" about her.


Ezra





Name:
Ezra Horizon

Age:
17 years old

Gender:
Male

Species:
Dragon/angel hybrid

Role:
Student

Year:
Junior

Personality:
Ezra is even tempered and calm. He's very friendly toward everyone, but tends to be too passive at times. He acts as a balance to his twin's personality.

Dislikes:
Conflict. People who bully those weaker than them. Seeing his brother hurt. Being made fun of for being a hybrid creature.


Zephyr





Name:
Zephyr Horizon

Age:
17 years old

Gender:
Male

Species:
Dragon/angel hybrid

Role:
Student

Year:
Junior

Personality:
Zephyr is brash and reckless. He often lets his temper get the better of him. Despite his bold disposition he knows how to behave in public and typically stays with his twin when out and about. He makes sure to put his foot down when his brother lets people walk over him. His personality balances perfectly with Ezra's.

Dislikes:
The idea of going to a co-ed school but his twin and father insisted that they learn how to mingle with human beings. People who use his brother's passiveness for personal gain. Being made fun of for being a hybrid creature.


Hazel







Name




Hazel Chase





Age




16





Gender




Female





Species




Eldritch Horror

(only half, though)







Role




Student







Year




Sophomore







Personality




She often has a smile on her face and tends to be very agreeable. She takes joy in creeping people out, but is generally harmless. She's the kind of person that everyone knows but no one knows very well.







Dislikes




Overly sappy or emotional things, uptight people, monotony




Saturn







Name




Saturn Reyes







Age




14







Gender




Agender (ze/zir pronouns)







Species




Human







Role




Student







Year




Freshman







Personality




Ze is painfully shy and very insecure. Ze cares a lot about what others think of air and try very hard to look like someone who isn't a complete mess. When you talk to air, you'll find that ze is really nice but incredibly nervous.







Dislikes




Loud noises, crowds, physical contact






Last edited by a moderator: