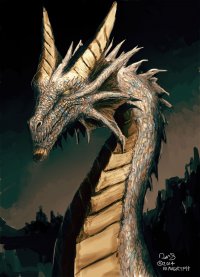 Moon-Drunk-Pupper
Original poster
FOLKLORE MEMBER
Invitation Status

Look for groups
Looking for partners
Posting Speed

Speed of Light
Multiple posts per day
1-3 posts per day
Writing Levels

Intermediate
Adept
Adaptable
Preferred Character Gender

Male
Female
Genres

Fantasy, magical, furry, romantic
Five thousand years ago, long before the time of humans , there was ArenDex. This was a realm known for the intense beauty and freedom that filled the land with hope and happiness and flowed among the creatures that lived here. Among the dense forests and tall valley peaks were the Waylen, the name given to the creatures that inhabited the land.

The Waylen are classified as a set of species that range in many different forms including fairies, centaurs, dragons, and many other "mythical" creatures. They are protected by the guardians of the land called The Aperen which is a sort of troop composed of the strongest Waylen species, the Spirits. These creatures take the form of wolves and despite their beauty can inflict immense harm physically and spiritually.

Aperen are tasked with the protection of ArenDex from the realm just outside called Demolin, translated as "The Land of Demons". This land is just as it sounds, full or horrible creatures and spirits abandoned to the physical realm after a long ago battle between the ancestor Aperen, ArenDem, who created this world, and Demolek The Destroyer, lord of the demon world. The battle is known as the Great Creation due to the fact that ArenDem and Demolek's feud caused the creation of the entire world. All their anger and hatred fell into Demolix and the passion and hope fell into ArenDex.

After the feud ArenDem chose to split herself into millions of smaller spirits, the Aperen, to protect her land and her creations from the demons of Demolek. These creatures are their own personalities and have their own lives but the maintain a higher connection with the deity ArenDem that no other Waylen share.
***********************************************************
Many years have passed since this time of grace and nothing of great history has happened in the land, until now. A virus known throughout the land as The Aspen Sickness has been overtaking the Aperen causing their minds to go blank and lose all connection with the deity ArenDem and therefore leaving them mindless drones of self will. The virus is now spreading rapidly and the demons are threatening the realm of Arendex on all sides as the mindless Aperen leave their eternal posts and leave the gates of Demolix essentially wide open.
Will the Waylen find a way to stop the virus and save ArenDex? Or will the darkness overtake the world they love?
1. There are no humans in this realm so please don't try and convince me to let you be one!

2. You can choose to be an immune Aperen or a creature of the Waylen but demons are strictly forbidden as characters, they are mindless killers guys, not really much to play with anyways.

3. You can't kill someone's character without asking or having my permission first, I might want to use them somehow in the plot later or what not.

4. This is a pretty open plot so feel free to use your imagination on plot twists and stuff but just try to stick to the relative theme. Death, doom, despair, can we ever find hope? You know, that kind of thing.

5. Please let me know if you have to drop out before you go because I will have to replace your character.

6. If you read the rules please put Save ArenDex at the bottom of you CS

7. You can play up to three characters but please keep up with all of them

8. DO NOT POST ONE SENTENCE! At least one paragraph per post is asked and feel free to use pictures as well

9. Have fun! be a little out there and if you would like to try a major plot twist jut PM me and we can chat about it
:)
CS
Aperen
Name:
Age: (up to 500 yrs)
Sex:
Color:
Appearance: (Picture or description)
Personality:
History:
Mate: (if any)
Skills:
Other:
Waylen
Name:
Species:
Sex:
Age: (up to 500 yrs)
Appearance: (Picture or description)
Personality:
History:
Mate: (if any)
Skills:
Weapon: (if applicable)
Other:
Aperen:
- Tam'lon (Me)
-
-
-
-
Waylen:
- Kereen (Me)
-
-
-
-