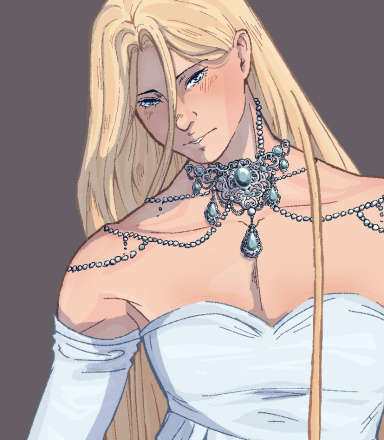 Earl of Eagerness
Original poster
DONATING MEMBER
LURKER MEMBER
FOLKLORE MEMBER
Invitation Status

Looking for partners
Posting Speed

Speed of Light
Multiple posts per day
1-3 posts per day
Writing Levels

Intermediate
Adept
Adaptable
Preferred Character Gender

Female
Primarily Prefer Male
Nonbinary
Genres

Fantasy, Modern, Supernatural, Horror
~Looking for partners for MxM story plotting~
Hello!
I'm looking for more aggressive style partners, people who are equally willing to help shape the plot with me and who can write at least a paragraph for each reply. Maturity is a big deal as well, since I enjoy roleplays that delve into the darker and more intense aspects of life.
BASICALLY:
I am looking to explore the darker side of roleplay and need a partner who is comfortable discussing possibly disturbing and sensitive topics.
Any interested partners must be able to take part in constructing a plot and play dynamic characters (both tops and bottoms). I'm not looking for someone who is only going to play a very submissive bottom character. Being able to be dynamic is VERY important to me. I like playing multiple characters and side characters, I would like my partner to do the same to keep the story rolling. I also like to reply fast, doing at least a small paragraph per reply.
I prefer partners who enjoy playing Top characters

Preferred Genre:
Fantasy/Medieval/Romance
Interests:
Anything and all BDSM
Master/Slave
King/Servant
Non-consensual
Other Kinky things etc.
Elves are always sexy
Kingdoms
Magic
Supernatural Beings
Tentacles
Torture
BDSM
Things I won't Do:
Anything against community guidelines
Character Types That I Play:
Badass Uke
(Most Common)
Dramatic Uke
Innocent Uke
Sadistic Seme
Don't Fuck With Me Seme
Common Roleplay Scenarios:
character A is kidnapped and held hostage by character B
character A works in a castle under the King character B
character A works in a brothel that is owned by character B
character A is a pet that is owned by a vampire/incubus character B
BIG PLOT IDEA
A big plot idea I've wanted to do for awhile


~The Merchant's Toy's~


~Basic Plot Summary~

In the dystopian, Neo-Victorian world of Reie, slavery is the main trade and brings in the gold. In the castle city of Terra, Character X (Your character) is a wealthy slave merchant who works under the King of Reie. It isn't until now that the merchant has decided to take a slave or two from his stock to torture himself...
~List of Kinks~

The plot focuses primarily on BDSM, Domination, torture, sadism, kidnapping, and bondage. I personally have few limits so they will be discussed individually with anyone who is interested!


NOTE:

-I want my characters to be the Merchant's slaves in this plot
I plan on having other dominate characters who will own slaves for those who are interested in having submissive characters as well

-I plan on playing a straight female slave, a gay male slave, and a gay male dominant. I am uninterested in doing FxF scenes


Please private message me if you're interested in doing a roleplay!
Thank you!
​
Last edited: