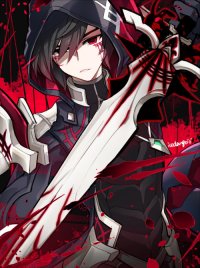 Roleplay Invitations

Group Roleplays, One on One Roleplays, Chat Roleplays, Private Convo Roleplays
Posting Speed

A Few Posts A Day, One Post a Day, A Few Posts a Week, One Post a Week
My Usual Online Time

I usually am online at all times, but sometimes I play MMOs and watch Youtube for funsies.
Writing Levels

Intermediate, Adept, Adaptable
Genders You Prefer Playing

Male, Female, No Preferences
Playing Style- Passive or Aggressive

I am an assertive roleplayer. I can be both passive and aggressive.
Favorite Genres

I like any genre as long as it has an awesome storyline.
Genre You DON'T Like

In all honestly, I think any genre can be played as long as the story makes sense.
Hello! I have a request for someone who might be of help. I have a character I want to roleplay but the pictures are hard to find.
What kind of girl? A Plus-size girl.
So I am hoping to find someone who can draw the character very well. What's her name? I'll give a simple profile for you
Name: Shilga Oscendo

Height: 5"10

Age: She would differ in age depending on roleplay. Youngest she would ever be is fifteen, and oldest she would ever be is twenty-four

Weight: 240lbs (Overweight)

Clique: Loner/Conservative.​
She is not the type to wear very revealing clothing. It's her type of persona. I will provide an image I originally used for her, the type of clothes I want her to wear, and the poses that would fit her. I can pay for these commissions but that's something we can discuss.
I am hoping the pictures can look like something you see in a professional shoujo manga, whether it be colored or in black and white.
Here's the picture I originally used for her:
The one thing I want to change is that her hairstyle will be like
this
, and her eyes will be colored turquoise.
______________________________________________________________________________________
As for clothing, she is conservative so she would be very close to a Muslim woman except she wore no Hijab. I can give an example of what I am talking about.
She would wear this kind of thing casually, so that is what I would like to see on the portrait if possible. It doesn't need to follow the picture 100%, but this is just so you have an idea what she would wear on a daily basis.
______________________________________________________________________________________
I also have specific poses for her if you can. Since she is a loner, she doesn't do flirtatious and 'attention seeking' poses. So I will provide examples (but feel free to use them) on what I can imagine her 'picture' ending up as:
But if you have a better pose for the loner girl, do feel free to let me know!
Also I CAN PAY for this (whether it be just one picture or not). So PM me if you are interested! Price can be negotiable. I also would like to see your other works on your PM so I can see what the picture might look like!
THANKS AGAIN! ^_^
1