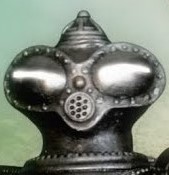 The Wizard
Original poster
LURKER MEMBER
FOLKLORE MEMBER
Invitation Status
Posting Speed

1-3 posts per week
Writing Levels

Intermediate
Adept
Advanced
Adaptable
Preferred Character Gender

Primarily Prefer Male
Genres

Fantasy, Sci fi, anything in which the world itelf is extremely interesting.
Hello and welcome!

This particular role play will be centered on, as the title says, magic users.

So far, I have four types of magic users.

Magic Users;

Wizards; They gain their magic by having magic in their blood... for example, Merlin, from the stories of King Arthur, was half demon. Overuse of their magic can tire them out, and even damage them.

Sorcerers; They gain their abilities by learning them over years of study. Big Hat Logan from dark souls is a good example, he was a character who became famous for his study of sorcery. This can cause insanity if not used carefully.

Witches/Warlocks; They are granted their powers by making sacrifices to demons. A good example would be the three witches from Macbeth. To become a Witch/Warlock, one must sacrifice their soul, then to use spells, they must sacrifice alchemical ingredients.

Clerics; They rely on whatever their patron deity is in order to use their spells. The disadvantage here is that they have to truly believe they can cast the spell they need. One bit of doubt... and it won't work.


Questions or suggestions about magic users or the nature of magic are appreciated.

I'm still thinking up a plot, suggestions for the plot ate appreciated as well.