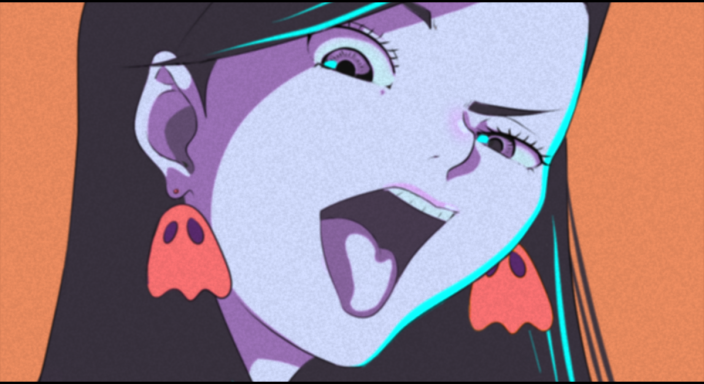 Of Lies and Stories
Original poster
FOLKLORE MEMBER
Posting Speed

Multiple posts per week
1-3 posts per week
One post per week
Slow As Molasses
Online Availability

Sporadically, Though out the Day
Writing Levels

Give-No-Fucks
Adaptable
Preferred Character Gender

No Preferences
Genres

- Modern/Magical/High Fantasy
- Paranormal
- Romance-ish
- Supernatural
- Original
- Fandom
- Action
- Adventure
- Espionage
- Apocalyptic
- Alternative Reality
- Genre-Bent Reality
- Steampunk
- Cyberpunk
- Dieselpunk
- Magipunk
- Sci-fi
- Superhuman
Raina Somers
Female | -teen | Lady
---
"When you move forward, you move your front foot first," the Earl of Grey said, giving a demonstration of the way fencers advanced. "When you move back, you move the foot behind you first in a proper retreat." He then went through the movements quicker to show how it was supposed to look in practice.
Easy enough.
But as Raina took the stance to go through the movements herself, the doors of her father's studies were opened by a flustered maid. "I know you said no one was to disturb you but the Lady of the house--"
"--wants to know what she's still doing here," and there her mother stood, nearly shoving aside the maid to make her dramatic entrance. Raina wasn't nearly impressed enough to straighten out of her stance. Not that her mother would notice with the way she was staring down her father. Whatever. She advanced forward anyway as her father showed her.
"Last I checked our daughter still lived here," Lord Dacian quipped.
Lady Sadie was not amused. "Her etiquette classes, my dear husband. Mrs. Clark was kind enough to squeeze her in and she, to no one's surprised, is being rude! This!" She gestured to Raina still practicing her advance, "This is why she needs them! No Lady should moving in such an abhorrent way, and in a dress!?"
Raina couldn't help the smirk. Abhorrent? Her mother made it sound like she's practicing to dance naked in the woods. If anything, her mother should be impressed she wasn't tripping over her skirt, but, then again, if her mother was impressed by anything she did she would have no choice but to get the church involved.
"Mrs. Clark..." Lord Dacian mused. "She's supposed to be taking on that foreign prince?" His question was directed to Raina, most likely realizing how determined her mother was to exclude her from the conversation altogether.
"
And Lord Caleb... Brown? Kenmare
?" She only knew because her mother hid her interest in her daughter sharing a class with some sort of prince and a son of an Earl poorly. She's pretty sure his family name was Brown and his father was the Earl of Kenmare. Her mother gestured to her once more as if what she had said proved whatever point her mother was trying to make. Raina made a face.
"Well an appointment is an appointment," Lord Dacian conceded. "Come along Raina." He grabbed his favorite hat that hung on the coat rack by by the door on his way out, giving her mother a polite nod as he passed before ducking his head to put it on. He handed his rapier to the maid and Raina followed his lead.
"And where are you going?" Lady Sadie demanded.
"What a father can't escort his own daughter to her lessons?"
"I thought we were going to have tea together?!"
"We still can, I'll just be a little late!"
The answering aggravated huff had Raina snickering.
Too bad that same amusement couldn't follow her out the door and to Mrs. Clark's class. The woman in question was an elderly lady with thin gray hair pulled into a bun so tightly her wrinkled skin was being pulled back with it, and her nose could pass for beak. She looked down on Raina with sharp gray eyes and barely there lips threatening to tug into a sneer. She looked even less amused by her father's spun story about their carriage falling apart and needing to repair right there on the side of the road.
"My Lord, you have my sympathy for the hardship that felled you on your way here, but Lady Raina is not the center of my attention. If she's to continue lessons with me, punctuation is a must. I won't tolate such tardiness in the future no matter how many wheels your buggy loses. And I have yet to hear an apology from the young Lady." Those eyes were on her and the tilt in her head made it so she literally had to look down her nose at Raina.
"
I'm sorry, I was the one chasing down the wheels
," Raina drawled. The Lord of Grey nudged her. She sighed through her nose before giving in. "
My deepest apologies, Madam, it was not my intention for my grave misfor--
" a sharper nudge had her rethinking her words, "
I mean, it wasn't my intention to undermind the worth of your time and I'll be sure to give it the due respect it deserves in the future
." Not like it wasn't her time being robbed from her or anything by the very woman who dumped her on this poor soul with the hope of getting rid of Raina.
What exactly was that woman hoping to get out this? One of these two purposing to her after seeing how refinely she could drink out of a tea cup?
Mrs. Clark didn't seem appeased and may have been about to turn them away completely, but the Earl of Grey was a sharp, stoic man in public and knew how to stand at full height to look down his nose at someone as well. "That's was quite the apology, wouldn't you say, Mrs. Clark? Now that's been said, I wouldn't want to keep you from your class further. Your time is valuable afterall."
Oh did Mrs. Clark look
annoyed
and boy did Raina have a hard time containing her smugness! "I've heard better and more... sincere, but I supposed that's what I'm here for. Go and take a seat Lady Raina. We have much to go over."
Now Raina was deflated. Oh right, they were trying to get her in etiquette classes. She looked to her father one last time and he wink. "Sooner you get this done the sooner we can make it our own appointment." She huffed but went to her seat anyway.
Last edited: