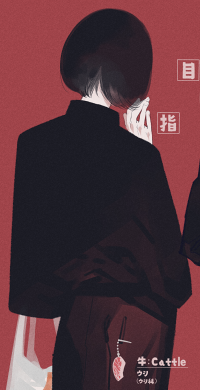 この世は でっかい宝島
Original poster

Hello, I'm Sen. I'm a junkie for anything East Asian related, please help me with my obsession!​
I'm a really slow replier. Okay, I 'm not that slow at replying. But unfortunately after some months of rust it takes a bit to get me going. I do have an interest in writing, I just need a good shove off the cliff to actually get me moving.
Forum threads only, I don't roleplay in PMs.
I'm going to be picky about my partner, considering I want this to be a long-term roleplay.
What I'm looking for:
Preferably an ancient/historical fantasy setting. Fantasy isn't a must have, but I'd prefer NOT to work with real life historical events/periods. Inspired is okay.
Someone who will worldbuild with me. I have a deep appreciation and love for wordlbuilding, but for the ideas below, just general 'location-building' will do.
Specific ideas:
A member of an esteemed shinobi clan is hired by a lord's right hand vassal, X, to infiltrate their lord's castle mansion as their family member as a means to keep the lord safe, as he has many enemies in the war-torn land. Not only does this shinobi have to maintain their cover as X's family while keeping their true identity a secret from X's coworkers, the lord's other vessels, they also have to work under the eyes of many to put a stop to the many threats that jeopardise the lord's dream to rule.
Due to a lack of funds, the royal police force (or the Dalisi, Ministry of Justice) working under the Emperor has become an eyesore to the people of the capital city. Gangs run rampant, and the people no longer feel safe. Despite this, Person A comes fresh out of the Royal Examination and applies to be a member of the royal police force. Their new recruit comes along with an ultimatum from the Emperor. If they cannot solve the situation regarding a new type of illegal drug circulating the capital, then the Dalisi will be disbanded. Many more cases follow.
Last edited: