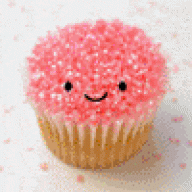 Greatest Thing Since Sliced Bread
Original poster
LURKER MEMBER
FOLKLORE MEMBER
Invitation Status
Posting Speed

1-3 posts per day
One post per day
1-3 posts per week
One post per week
Writing Levels

Intermediate
Adept
Advanced
Preferred Character Gender

Male
Female
Primarily Prefer Female
Genres

I enjoy Fantasy, Scifi, Romance, Magical, Modern and much more. I probably can't list them all! If there is something you want to try and it isn't listed here, just ask. I rarely say no!
Annaliel sat at her vanity quietly as she looked herself over once again in the mirror, atempting to find something, anything to fix to delay what she would soon have to face. This morning, at breakfast, her mother surprised her with an annoucement that nearly made her cry.

Annaliel would be having an arranged marriage.

At first Annaliel was completely speechless, but she did not protest, how could she when she had been the one to out herself in such a situation? Her parents gave her plenty of chances to choose a man on her own, taking her to balls and dinner parties while introducing her to every available male in the room. She of course had not spoke to any longer than needed and often avoided them, her hiding only seeming to make them chase her more. She only nodded at her mother and went to her room when she was told to go prepare for a meeting with him, the suitor would be coming with his parents that afternoon.

It was now 12 o' clock

Annaliel could feel her throat swelling with nervousness as she thought about this suitor. What would he be like? Would he be horrible and supressive or rude and flirtatious? More importantly, what could she even say to him? She didn't even now his name! Her mind could only come up with horrible pictures of him, each worse than the last. The suddening ringing of a bell startled her and her heart only seemed to race with nervousness and insecurity even more.

That had been the door...He was here.

Annaliel glanced at the mirror once more before darting to her window for a small peek. She had not been able to see who stepped out of the carriage, they were already at the door. She did take note that is was a fine carriage with beautiful horses, meaning that whomever she was meeting today was of great wealth. She would wait just a bit longer, just until they were taken to the sitting room by her parents and given tea, at least that way she wouldn't have to face him right away...