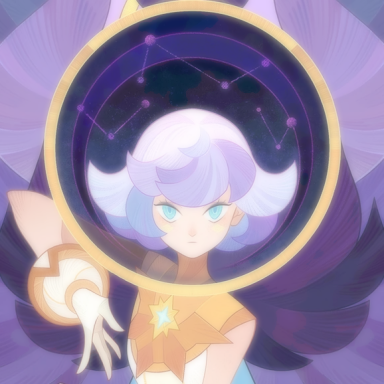 Fallen Angel of the Stars
Original poster
Invitation Status

Look for groups
Posting Speed

Multiple posts per day
1-3 posts per day
Writing Levels

Elementary
Intermediate
Preferred Character Gender

Male
Female
Futanari
Nonbinary
Genres

Fantasy, Adventure

In the expansive land of Zedmal, an ancient prophecy speaks of four chosen children. These children, blessed by the four elements, are the key to fighting against the terror that will one day befall the realm.

As the years passed, however, this prophecy faded into obscurity; the four amulets that hold the wellspring of each child's power were passed down time, and landed themselves in various homes. A wealthy noble looking for a pretty historical piece to display in his home, a museum curator showcasing ancient jewelry to the masses in a massive city, A thief running through the sewers after stealing from a mighty king and queen; all of these people and more once held one of the amulets of the elements.

Today, however, the four amulets of fire, water, earth, and air have been reunited by an eager collector. Within a post-office in the country of Opaliath sets our scene. Within this post-office the collector has obtained his long awaited treasures, a group of assassins have come to destroy that which could bring about their downfall, and the four children of the prophecy are about to obtain their long locked, previously unknown powers.
​
---
​
Welcome! Welcome! This is the introduction post for Amulet of the Elements, a fantasy-themed role-play I have been brainstorming over the months. I'm posting it here in Group Brainstorming and RP Search in hopes of seeing how much interest this idea will gather.

I have a general concept of the world. A large desert in the South East, a snowy mountainous zone in the far South, forests and prairies in the middle of the continent, and tropical forests and savannas along the North and West. I'm still working on filling the land with countries, and of where to place certain land-points.

I will need three other role-players for this idea: one to fill the role of the fire user, one to fill the role of the water user, and one to fill the role of the earth user. These three characters all have to be between the ages of 13 and 18.
I will be playing the air user myself, and already have a character ready for the role.
There may be occasions where someone will have to play as multiple characters/NPCs, in which case someone can volunteer, or we can flip a coin, or take turns.

Overall, feel free to ask questions about the setting, the rules, and the plot, and help me add on to this idea. Or offer to be a part of the role-play and present your character! Or both! Both is good!

This is my very first role-play idea, so I'm a little nervous to post all of this, honestly. I'll brave through it though!