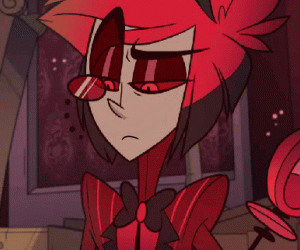 Anxious Tomato Will Bite You!
Original poster
MYTHICAL MEMBER
Invitation Status
Posting Speed

1-3 posts per day
One post per day
1-3 posts per week
One post per week
Slow As Molasses
Online Availability

Afternoons, evenings and nights.
Writing Levels

Intermediate
Adept
Advanced
Adaptable
Preferred Character Gender

Male
Female
Genres

Historical, fantasy, magic, horror, supernatural, survival, vampires, demons, pirates, mutants, ghosts, romance (FxF, MxM, MxF) (Romance should be part of the plot and not the whole plot in itself), etc.
You can only be human or mermaid/merman, there are no other magical creatures.
You decide yourself if you want the human to try to help the mermaids/mermans or if they want to capture them to get money.
Romance is allowed but mature things aren't.
A mermaid/merman can look different, some just have tails, some have squidlike tails and so on, as long as they have som fish/squid part then it's good
HAVE FUN :D
Aqua was bored, she wanted to do something and not just stay at home all day. Her friends were out at the reef and she weren't allowed to swim out of town at the moment because she had been to close to the surface just some days ago. Her parents were to overprotective, it was so bothersome. She was old enough to do whatever she wanted to do, after all she would be seventeen in just some month's. And she couldn't see anything wrong with the surface anyways, what was so dangerous so they couldn't go up there? She was to curiouse on the surface, she knew that she shouldn't try to go up there but she wanted to. Even though everyone said that humans were dangerous creatures she couldn't believe in it.

One reason why she couldn't believe in it were because they could turn in to humans and breath air, even though it was only for a short time. Someone with good controll could do it for three or four hours but the most of them could only do it for one or maybe two hours. Her father had told her that it were because if they got up on land during a storm then they could go down in to the water again if they got legs and they wouldn't need to suffocate on land while trying to crawl back in to the water. But it must be more than that, they were so much like humans so in some way they must be related and if that was the case then they could get to know some humans.

She had thought about the same thing for month's, maybe even a year and now it was time to see how humans were. She would go up to the surface and this time she wouldn't get caught. Her parents wasn't at home for the moment so she wouldn't have to worry about them, but other people would tell her parents if they saw her swim away from home when she weren't allowed to leave. Well she just had to try and if it failed then she could try again.

She swimmed out of her home threw a window and swimmed up untill no one could see her. If someone of her friends saw her it wouldn't matter, they would probably just come after her and tell her to turn around. It was all the others that were the problem. Soon she saw the shore and swimmed over the surface, the air wasn't cold but it was colder than the water which made her shiver. Aqua swimmed closer to the shore to see if she could see some humans close by.