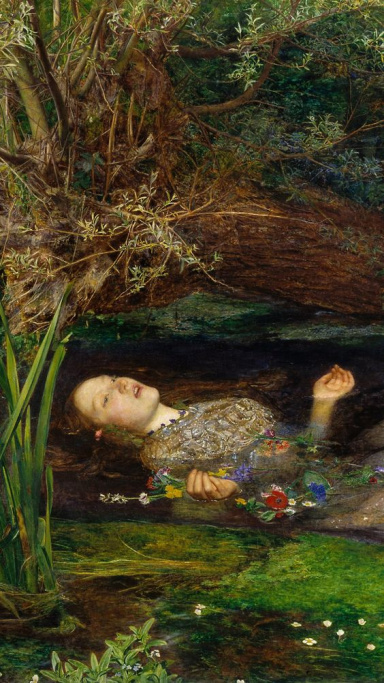 a god among men
Original poster
SECURITY LEAD
SECURITY DEPARTMENT
FOLKLORE MEMBER
Invitation Status

Look for groups
Looking for partners
Posting Speed

1-3 posts per week
One post per week
Slow As Molasses
Writing Levels

Adept
Advanced
Prestige
Adaptable
Preferred Character Gender

Male
Female
No Preferences
Genres

Slice of Life, Horror, Fandoms, Superheroes, Crime, Drama, Grit, Supernatural, Light Sci-Fi, Modern Era, Dark Themes
Hello! I'm searching for a few more active partners. I hope you'll find something interesting below.
RP Resume
Please check it out before contacting me.
[fieldbox="About Me, white, solid, 10, Trebuchet MS"]Δ I prefer to write third person past tense posts in threads. My replies vary in length depending on what my partner gives me, but I would consider my writing level to be advanced.
Δ I'm female, but I play a lot of male characters and am comfortable playing any gender.
Δ I'm also comfortable with all orientations and types of pairings (M/M, M/F, F/F).
Δ I create almost all of my characters on the fly and will almost always opt for a real person face claim. Art claims are rarely my style.
Δ I'm indecisive during plotting, but I contribute to the story from start to finish once we've decided on something.
Δ My posting schedule tends to vary, but I try my hardest to not let anything sit for longer than a week. I don't appreciate being hounded for replies.
Δ I like to chat OOC and be friendly with my partners because it makes completing a story easier. If you're not into that, then I'm probably not the partner for you.[/fieldbox]
[fieldbox="Looking For, white, solid, 10, Trebuchet MS"]Δ An adept or advanced writer who is comfortable with matching posts in terms of length and style.
Δ Someone who plays all genders and orientations.
Δ A person who likes to plot and gets excited about the set up. I don't like to just jump in without any kind of plan.
Δ Someone who is able to post 1-3 times a week and won't leave me hanging.
Δ A filled out Resume that includes a sample. If you don't have a sample there, I'll be forced to look through your threads and that always feels a bit odd to me.
Δ A friendly person who won't make me feel awkward just for saying hello![/fieldbox]

* = craving
bold
= preferred role
​
⊥ Keywords/Themes ⊥
[ Dark and Gritty Settings ][ Adultery/Cheating* ][ Small Towns ][ Anything set in the 80s or 90s* ][ May-December Relationships * ][ Forbidden Romance ][ Angst ][ Isolation (mental, physical) ][ Substance Abuse ][ Self-Destruction ][ Blood/Bruises ][ Broken Bones ][ Anger ][ Gore* ][ Horror* ][ Body Horror ][ Mind Games ][ Unlikable Characters ][ Stone Cold Sociopaths* ][ Political Drama ][ Witty Banter ][ Comedic Relief ][ Realism ][ Reworking Cliches ][ Tudors-style Royalty ][ White Collar Crime* ][ Miserable Rich Assholes ][ Cold Characters ][ Closeted Characters ][ Amnesiacs* ][ Reanimation (not zombies)* ][ Natural Disasters/Apocalypse ][ Fear ][ Social Commentary ][ Grey Morals ][ Monsters ][ Demons ][ Ghosts ][ Suffering For Happiness ][ Original Ideas ][ Combining Anything On This List ]
​
⊥ Pairings Without Plot ⊥
[ Addict/Addict ][ Cop/Serial Burglar ][ Survivor/Survivor (disaster, zombies, aliens, etc.) ][ Demon/Human ][ Spy/Spy ][ King/New Queen (second wife) ][ Boss/Employee ][ Vampire/Human or Vampire/Vampire ][ Doctor/Patient ][ Merperson/Sailor ][ Photographer/Model ][ Director/Muse ]
​
⊥
Fandoms
⊥
[ DC Comics* + Young Justice ][ The Hunger Games ][ Star Trek (2009, Into Darkness) ][ Pacific Rim* ][ American Horror Story ][ X-Men First Class ][ Chicago PD* ][ genderbent!Twilight ][ Canon/Canon or OC/OC only ]
​
⊥ Plots ⊥
[ Demon/Human | Modern Fantasy | Black Comedy ]
After committing treason by trying to take over hell in a rather ill-planned coup, a demon was banished for the rest of eternity. After sleeping for one thousand years, he is summoned to the surface in a ritual where your character was in the wrong place at the wrong time. They become bound together, forced to live with one another until the human dies.


Can be reworked and added onto.
​
[ Kingpin/Rival's Daughter | Mafia | Gore ]​
​
When the rebellious daughter of a kingpin goes looking for trouble, she finds it in her father's rival. At first it's fun to tell secrets and get back at those who have abused her, but when a protected friend of the family gets murdered, everything goes up in flames.
Open to changes.
[ Prince/Prince | Any Era | Hurt/Comfort ]
Childhood friends and betrothed to women they don't want, tradition threatens to rip two men apart. They'll never be together and they both know it, but that doesn't stop them from loving each other.
Lots of room for other elements.
​
[ Celebrity/Celebrity | Satire | Addiction ]
How far can a rising star fall? In a culture where everything is recorded and people need to know what size shoe their favorite actor wears, the pressure to be perfect all the time can be immense and often overwhelming. When two actors meet for a potential project, they'll find that their blossoming relationship brings more than controversy.
​
[ Suggest Something | Literally Anything ]
If you have a sense for who I am and what I like, don't be shy to offer your own ideas! Nine times out of ten, I'll probably be on board.
​
Anyway, that's my thing. If you saw something that you liked, please PM me for details. I'd like to keep this thread clean for updates, so if you post here, I'm likely to ignore you because you didn't take the time to read everything. So, one more time with feeling: If you're interested...
​
PM me!
<3
and thank you for reading.
​
Last edited: