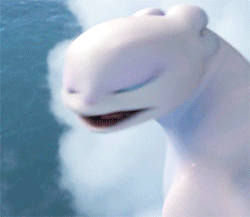 The Light Fury
Original poster
FOLKLORE MEMBER
Invitation Status
Posting Speed

Speed of Light
Multiple posts per day
1-3 posts per day
Writing Levels

Adept
Advanced
Adaptable
Preferred Character Gender

Female
Genres

Any. I have no favorites.
Character Name:
Ava Gemeni
Gender:
Female
Age:
18
Occupation:
Student
Strengths:
She is good at surfing, building things, and is very fast at running.
Weaknesses:
She's not strong. At all. In fighting she's one of the first to be taken out, but her running skills and being agile helps so that she won't get pumbled.
General Appearance:
She is very much like her mother in appearance. She has the same facial features as Lilo did at her age, same tan skin. The only differences are that, since her father had blonde hair and blue eyes, Ava has the same. Her blonde hair and blue eyes, along with her tan skin, got her teased a lot as a child, but she quickly got over that.
Talents:
Again, surfing is something she loves and has a talent for. Building things as well. She can build something with very little instructions. She's also very good at talking her way out of trouble.
Inabilities:
She is very clumsy. This tends to get her in trouble a lot actually. She's constantly falling and tripping over things. She also is horrible at cooking.
Fears:
She's claustrophobic. Tight and small spaces, as well as being in the dark, scare her. She doesn't know why, but this is just a major fear of hers.
Character Biography:
Background of how Lilo had Ava: Lilo Pelkai and her husband Hampton Gemeni. When Lilo graduated high school, she went off to college, where she met Hampton. Since both were going to college for Astronomy they hit it off rather quickly and fell in love. Though of course, after college, Lilo had to return home to Hawaii. Much to her surprise, a month after she returned, she got a call from him. He had missed her so much, that, if she would have him be there with her, he was going to move there. She agreed and the two hit it off right where they left off. Unknown to Hampton though, Lilo was working for a group called the United Galactic federation, along with her 'dog' Stitch. It was only after they were engaged that Lilo revealed the truth to him, wanting him to know about her secret life before they were married. After the initial shock, he came to terms with it and they were married a year later when Lilo was twenty three. Hampton even just a few years after their marriage, began helping with Lilo's work and even joined the federation himself. When Lilo turned twenty five she gave birth to Ava and had to keep her work on the down low, even keeping Stitch out of sight, to protect her daughter. Never once in her life did she ever let Ari know the truth. She feared it would put her daughter in danger, something she would not risk.
Ava's Biography: Ava was pretty much an average girl. She grew out kind of an outcast. With her tan skin and golden blonde hair and blue eyes, people made fun of her. They always either said she dyed her hair to make it that color or spent too much time in the sun. Though, despite her sadness in being picked on so much, Ava found comfort in her mother, who told her differences are what made us unique. Her mother made her feel good about herself so that bullies didn't really bother her. Despite having an average American father, she was very much raised in her Hawaiian culture as well. She grew up knowing all about Ohana and what it meant to be family. During the summers, while her parents worked away from home, she would actually spend her summers out in Hawaii with her Aunt Nani, who taught her much about their culture.
When Ava turned eighteen, a month after she graduated high school and while she was out at her Aunt's house, she got news that both her mother and father had died in a 'plane crash'. The devastated girl couldn't find it in her to return home after that and stayed in Hawaii with her aunt. Her parents were both buried in Hawaii as well, that being her mother's birth place and her father stating in the will he wanted to buried with her. In the will, Ava was left an old house in Hawaii, where her mother used to live. It is there that Ava will be moving into and where she will be staying for the remainder of her college life in Hawaii. Little does she know that there is a little blue alien in that house and the two are about to cross paths and start an all new journey.
​
It was so hard to believe that they were gone. Her parents had been such a big part of her life and now she would never see them again. Their funeral was nice, she made sure of that, but it was difficult for her to sit through. She felt everyone glancing her way with looks of pity and such. She didn't want that. But they did it anyway. The only ones who probably really cared about how she felt were her Aunt Nani and her husband David. She visited them every summer and had been with them when she heard the news that her parents were gone. They had done their best to comfort her and though it didn't help really, it was nice that they put their best efforts in.
But soon, she would just want to be alone. Alone to think. Alone to grieve. Just alone in general to do whatever she wanted without another person saying she needed to act a different way. She wanted to get over her parents in her own way and in her own time. That was why, when Nani approached her with the will of her parents and said they had left her some old house there in Hawaii, Ava was willing to take the place as her new home. Obviously it would need work, as it hadn't been lived in in many years, but she could do it. It would just take time.
And so, here she was, riding with her aunt in her car to this

house

and when they pulled up, she looked up at it, studying it form the distance, "What's the big sphere?"
Nani grinned and shrugged, "You're parents were astronomers. What do you expect? It's where they studied the stars at night in. This also used to be our house when your mother was a little girl. Even then she was interested in the stars. She would spend hours with that thing opened up, just staring up at the sky at night." She smiled and lead her inside, "I know its a little dirty. But its still very sturdy. Not much work needs to be done other than some cleaning."
She nodded, "Yeah. That alone will take days in a place like this."
Nani nodded, "Yeah, but we'll get it done. Unfortunately, I can't help today. I have to be at work in half an hour. But I'll come by tomorrow morning to help you out." Her aunt hugged her and kissed the top of her head, "Love you, Ava. You take care." She nodded and hugged her back before watching her leave, the young woman alone in this new place. She sighed in the silence and looked around, "What a weird place." She smiled, "Heh, but then again, my mother wasn't exactly normal, so this place fits her well."
She figured, before she started cleaning, she should explore a bit and walked around to each room, looking in. Then, came the last room. The bedroom up in the sphere. She went up to the room hesitantly, an unsure look on her face, looking around as she walked around all the boxes and such piled in the room, rubbing her arms, "This place is creepy. No wonder they moved away from this place." Of course, that wasn't the real reason her parents moved, but she didn't know that, all she knew was that this room gave her the creeps, yet she found herself too interested to not explore around in it, moving boxes and such as she looked around, a curious look on her face.
​