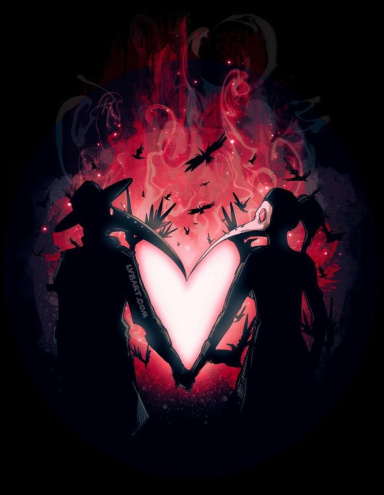 Bubblegum Bitch
Original poster
LURKER MEMBER
Posting Speed

1-3 posts per week
One post per week
Slow As Molasses
Online Availability

Anytime, I have no life.
Writing Levels

Adept
Advanced
Douche
Adaptable
Preferred Character Gender

Male
Female
Transgender
Genres

Fantasy, romance, slice of life, anti-hero stories, "you're our only hope", fandom non-canons, soft scifi, transhumanism, magical girls, horror, suspense / mystery, monster girls, fractured fairytales
Silence.
That is what Leilankro Vrajjin heard, or did not hear, when she stepped out of her little cottage. Sure, she could hear the birds and the insects, but that was it. The usual chatter from the market that carried over wasn't present, and the sailors from the port down the stony road were oddly quiet. Sensing that something wasn't quite right, Lei grabbed her shawl and slipped on her sandals before making her way towards the heart of the town.
It was a small town, right between the walled in palace and the nobility housings, the ocean, and a chain of mountains. Things were always quiet in their part of the world, but they typically weren't
that
silent. It was a worrisome situation indeed and the witch took it upon herself to investigate this oddity. The kingdom of Wrachuning had become her home for quite some time now, and she wasn't about to let another witch or wizard ruin her little piece of heaven.
On her way down the road, Lei came across a few carts with their rider asleep in the front seat. A couple of them, they had outright slid down their seat and fell in the back! The witch chuckled and figured nothing was all too bizarre with that, everyone enjoyed a nap once in a while in the middle of the day, basking in the sun! It was only once she arrived in the marketplace that she noticed it.
Every single person was asleep.
Wrapping her shawl tighter around her shoulder, the woman peaked in the windows of the stores and without fault, everyone she saw was asleep. Some were snoring so loud she wondered how ANY person around them wasn't awake, and that bothered her. Readjusting the rings around her fingers, she whispered something in another tongue and blew white smoke into one of the merchant's face. And waited. And waited. And waited... Impatient, Lei did it a second and third time, on another person, and another... But no one woke up.
"What the hell is going on here?! Who's fucking with my people?"
Silence, again.
"Aight, I don't got time to check everywhere 'round here."
Lei the witch rubbed her hands together, closing her eyes and whispering another incantation. The more she rubbed, the louder she chanted, and soon there was bright red smoke around her hands. She didn't stop there though - she continued to cast her spell until there was a thick cloud of red smoke around her.
"UP!"
The witch bellowed as she threw her hands up, releasing the cloud. It followed her instruction and went up and up and up, until it covered the village with its redness.
"CLAP!"
Thunder and lightning bolts suddenly erupted from the red cloud, shaking the ground and brightening the already sunny day.
It was quite the scene, but Lei figured it was the best way to get attention. Anyone still awake, at least. How the hell was everyone here asleep, and she wasn't?! Did someone not think her important enough to curse too?! As that thought crossed her mind, another one, a more timid thought, crawled from the back of her head and slipped out of her mouth.
"Alladading...!"