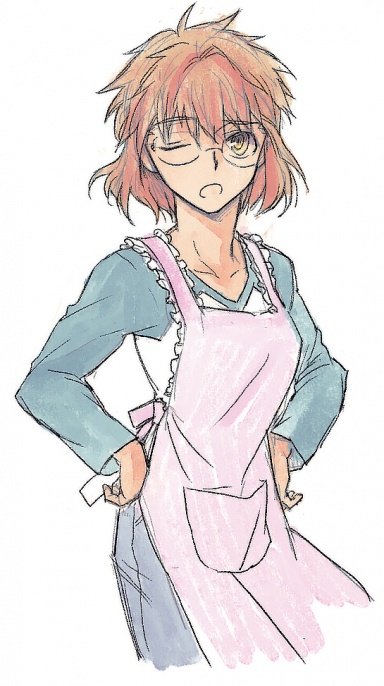 Mystic Eyes of Depth Perception
Original poster
Roleplay Invitations

Group Roleplays, One on One Roleplays, Chat Roleplays, Private Convo Roleplays
Posting Speed

A Few Posts A Day, One Post a Day
Writing Levels

Give-No-Fucks, Beginner, Elementary, Intermediate, Adept, Advanced, Prestige, Douche, Adaptable
Genders You Prefer Playing

Male, Female
Favorite Genres

Sci-fi, Magical
Howdy! For those who don't know, the Nasuverse is a universe made up of (most of) the various writings of Kinoko Nasu which are published by Type-Moon/NOTES. Most of these are in the form of games, the most famous being Fate/Stay Night, which is pretty popular on here for RPs. However - as a ardent fan of all his works - I'm looking to see if there's any interest in doing an RP based off of one of his other works, probably Angel NOTES or Tsukihime.

Angel NOTES (also known as NOTES.) is a post-apocalyptic short story involving the world having died, and the surviving humans facing off against the strongest organisms of the other planets, called Aristoteles. Yes, it makes just as much sense in context. Anyway, this would be set in the background of the events going on in the story. This one allows for a ton of creativity with character designing - A-Rays, one of the types of humans in NOTES., are humans crossed with the ideas behind various creatures, allowing them to be essentially whatever you want - as long as they aren't absurdly powerful.

Tsukihime, meanwhile, is set in Japan around the new millennium. It involves several different groups, including the titular Moon Princess and a monster-killer for the Church, hunting down an immortal body-snacher vampire named Roa. It also involves various other vampires - also known as Dead Apostles, mostly because it sounds cooler - and a whole slew of other characters who won't be showing up in the RP. The RP will ignore the plot of Tsukihime - I'll probably keep Roa, Arcueid - the "Moon Princess" - and the various Dead Apostles, but the other characters will not be in it. Player characters will be restricted to humans, though how so - Magus, Church Executor, or even muggle - is your choice. It'll be a looser RP than the NOTES. one, in the sense that it'll be more like the style of Fate RPs usually on here - using the source as a style guide rather than a story guide.

So, thoughts? I do have to say I'm in favor of the later - anything Tsukihime is awesome - but I adore Angel NOTES as well, so it's really up to y'all. Once it seems clear which would be more popular, I'll put up a more detailed plotline for whichever.