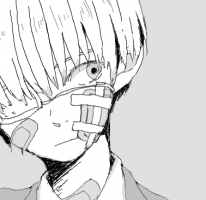 The dashboard melted, but we still have the radio~
Invitation Status

, ,
Posting Speed

Speed of Light, Multiple posts per day, 1-3 posts per day, One post per day
Online Availability

All the time, hueh.
Writing Levels

Intermediate, Adept, Advanced, Adaptable
Genres

Anything. Depends on my mood.
[fieldbox="Finnick and Zachary, white, dashed, 10"]
Zachary was leaning back on a desk, resting with his eyes closed and wearing a peaceful expression on his face. Finnick was doe-eyed watching his best friend - he had a beauty mark under his eye, and that fascinated the blonde to no end.
Finnick glanced up to see Penelope approach them, and sudden his smile fell. "

I'm going to be honest... I'm not feeling too great

." Zachary opened one eye like a sleepy cat and looked up at the the girl, saying nothing, merely observing.
There was a steady pressure building in his chest - that ball of light he had held in his heart, just as golden-bright as his hair and his smile, was faltering and growing monochrome. It was... Something was...
Like it used to be. He felt like he did on those days he would sit outside on the porch and wait for mom to come home - and she never did. Like those days after his eyes was stitched up and shut forever, locking his gaze in a lopsided look, low blue eye always downcast like a leering moon above the ocean. Those were hard days, dog days - hah, more like cat days. Just like in those times, he was feeling all the more self-conscious for his look, and the bright, bubbly buoy of a boy, who always somehow stayed afloat, was sinking. Could it be because Zachary had lost his mask, or because of Alloys? The two were very tightly connected... Or was it just because that was the way he was? Finnick's hand reached up and settled over the eye-patch, and his lips bore a bitter, brooding frown.
[/fieldbox]
Last edited: