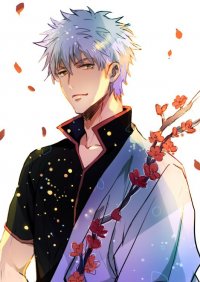 Roleplay Invitations

Group Roleplays, One on One Roleplays, Private Convo Roleplays
Posting Speed

Several Posts a Day, A Few Posts A Day, One Post a Day
My Usual Online Time

Varies Depending on How Busy I Get
Writing Levels

Intermediate, Adept
Genders You Prefer Playing

Male, Female, Primarily Prefer Male
Playing Style- Passive or Aggressive

Both Passive and Aggressive
Favorite Genres

Fantasy, Scifi, Modern, Magical, Horror, Romance, Adventure
Shione Higurashi
Tactician
| Location:
Villa Shed
| Outfit:

[IMG]https://photos1.iorbix.com/00/00/00/00/01/30/97/05/Iri-Flina-lvawD0ndY-b.jpg[/IMG]
Interactions: Haruhi (
ScarletNova

), Ruby (

Rads

) | Mentions: None
After pouring her heart out to Haruhi, and willingly allowing her to see her in such a vulnerable state, the last thing Shione wanted was for anybody else to hear what she had just said. After all, the reason why she went out of her way to get Haruhi alone was for them to have this private conversation together. But apparently, the shed was not a private enough place to hold that conversation as made apparent when Ruby entered the shed, admitting that she had been eavesdropping on them before giving her some "advice".
To say that the Shione was angry would be an understatement. Under normal circumstances, she would have sent the subject of her anger flying several feet into the air and into a world of pain. However, she had already lost control of her emotions one time too many for today. Besides, Haruhi was here, and Shione wouldn't want her relationship with her to be strained just because of she couldn't control her anger.
She needed some sort of compromise, a way of showing Ruby she was upset without raining her full wrath upon the outsider. So, upon turning around, Shione gave Ruby a sickeningly sweet smile and slowly approached her.
"My my, what do we have here? Looks like somebody is a little lost right, Haruhi-chan? Though for someone who'd merely gotten lost, she could have just left instead of listening to other people's private conversations, right? I mean isn't that the very basics of manners? "
Her sweet smile and cheerful voice betrayed the message she conveyed to Ruby.
Soon her sickeningly sweet smile transformed into a crooked grin as she glared daggers at the girl before her.
"You could have left the moment you heard us talking inside here... You could have just pretended that you didn't hear anything and just left... but Instead of just leaving after eavesdropping on us, you have the audacity to tell me what to do? As if we were friends this whole time? Even if some of the things you said is true, that doesn't excuse you for what you did!"
The silver haired girl exclaimed in frustration.
As if to further express her anger towards Ruby, Shione clenched her fist and punched a large wooden crate beside the eavesdropper so hard that her fist went cleanly right through it. Thankfully there was nothing inside or else she might have destroyed it too.
"I'm asking you, for your sake. Please leave now..."
Any sane person would have ran away by now after witnessing first hand that particular display of anger. In fact, as Shione was pulling her hand out of the broken crate, she was banking on Ruby taking that chance to leave the shed. However, in the event that Ruby decided to stay, Shione decided to pull Haruhi with her towards the very back of the shed. Turning back to Haruhi, she smiles bitterly and gives her an apologetic look.
​
"I... I'm sorry Haru... I was just so... so angry that someone other than you heard what I meant only for you to hear. I'm usually a lot calmer than this, but lately it seems like I tend to lose control of my emotions like what happened just now. I know what that girl was saying had some truth in it but I just couldn't bring myself to forgive her for what she did. I mean how can I even consider being in a relationship with the way I am now, right? I'm the worst... maybe that's why nobody's been willing to put up with me for so long."
Shione said in a regretful tone.
"I wouldn't be surprised if that girl started to develop a grudge against me after what happened between me and her."
After heaving a heavy sigh and thinking about what Haruhi had told her earlier, she begins addressing her friend once more.
"I guess we can try, Haruhi... I've got nothing to lose at this point. Heck, I'm so desperate, I might even consider dating a girl if I'm not compatible with any of the guys. Most people at school think I'm a tomboy anyways. Though I think after what happened, we can cross Ruby's brother off the list. It's too awkward to consider him at this point considering what happened between me and his sister."
This was her last chance of staying in the club.... Finding love isn't something one can do in a tight schedule but due to her circumstances, if she still wants to be part of the Lover's Club by the time this training camp is over, then she no longer has a choice. That said, Shione, one of the founding members of the Lover's Club, never expected that one day she'd become a client of the club she formed with Haruhi 3 years ago.
"And for the record, Haruhi... Even if you do love me, you aren't affected by my curse since we're just friends... Though a piano's gonna fall on you from the sky at some point if ever we go beyond that and... well started dating, And that's not even a joke... that's how one of my last relationships ended."
​
Last edited:
1

1