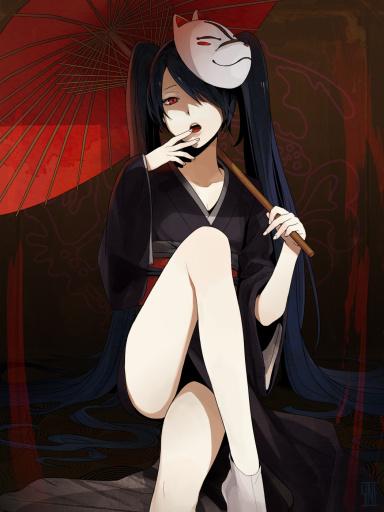 Otaku Mode Activated
Original poster
Roleplay Invitations

Group Roleplays, One on One Roleplays, Private Convo Roleplays
Posting Speed

Speed of Light, Several Posts a Day, A Few Posts A Day, One Post a Day
My Usual Online Time

12:00am-4:00am
Writing Levels

Give-No-Fucks, Beginner, Elementary, Intermediate, Adept, Adaptable
Genders You Prefer Playing

Female
Playing Style- Passive or Aggressive

I don't know, it varies and depends on the RP. If it's someone else's rp, I'll probably be pretty passive. If it's mine or we're working together, I can be both.
Favorite Genres

Fantasy, magic, adventure, comedy, anime, slice of life, high school, fandom, romance, but I am always open to many others.
Genre You DON'T Like

I'm not too into doing horror, apocalypse, zombies, or mecha unless maybe there is a twist or another element that might interest me.


Aikō-ka Kurabu | The Lovers Club


Romance | Comedy | High school | Anime | Slice of life
Out of character | In Character
---
Character Sheet Thread
Please do not post OOC in this thread. Check out the OOC for information about the rp.
Accepted characters will receive a heart rating.
Current Active Members:
ScarletNova: Haruhi -- Role: President
Kurogane86: Keita -- Role: Disciplinary Member
Accelerator: Shione -- Role: Tactician
xLarius: Lucinda -- Role: Secretary
DANAsaur: Miyuki -- Role: Organizer/Planner
SkinkuKun: Ryunosuke -- Role: Info Gatherer
ShinkuKun: Alexander -- Role: Non-member
MaryGold: Akemi -- Role: Consultant
Rads: Rain -- Role: Non-member
Rads: Ruby -- Role: Treasurer
Rads: Bob -- Role: Member
Reanimator Spuds: Yuuta -- Role: Vice President
ScarletNova: Mariko -- Role: New member
---
Feel free to style your character sheet as you want.
Character Sheet
Name:
Nickname (if any):
Gender:
Age: (14-18)
Height:
Sexual Orientation:
School Year: (Anime: Japanese based)
Role in club: (President, Vice-president, treasurer, member, etc.)
Personality:
Likes:
Dislikes:
Crush:
Relationships:
Bio:
Voice:
Theme Song:
Extra:
Looks:
Last edited: