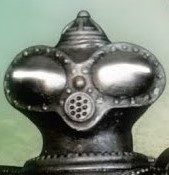 Roleplay Invitations

Group Roleplays, One on One Roleplays, Chat Roleplays, Private Convo Roleplays
Posting Speed

A Few Posts a Week
Writing Levels

Intermediate, Adept, Advanced, Adaptable
Genders You Prefer Playing

Primarily Prefer Male
Playing Style- Passive or Aggressive

By default I'm passive, but have no problems with being aggressive if requested.
Favorite Genres

Fantasy, Sci fi, anything in which the world itelf is extremely interesting.
Genre You DON'T Like

Anything without unusual elements.
When I first joined the site, I preferred to stay as anonymous as possible, so I put down an age to make it seem like I was older.
(And I wasn't aware of this site's policy towards minors and graphic violence.)
I'm actually 16.
My apologies for putting in the incorrect birth date, and not posting this sooner.