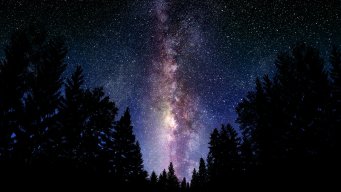 My God! It's full of Stars.
Original poster
Roleplay Invitations

One on One Roleplays
Playing Style- Passive or Aggressive

Fine with both, though may occasionally slip into aggressive if no else if calling the shots.
Favorite Genres

Scifi, some fantasy, Mature. Anything that gets my gears going. Not opposed to Yaoi or Yuri.
Genre You DON'T Like

Fan-based. Prefer original ideas.

Hello, everyone. I have an idea for a roleplay in a far future. The setting is thousands of years later. Long ago humanity passed the Singularity - where artificial intelligence becomes on par with human intelligence - and as a result shortly after this grand development technology spiraled out of control. Genetic modification, nanobots, AI machines, cybernetic enhancements, new energy sources, quantum technologies - all these breakthroughs blossomed basically all at once. As a result, culture became more and more interwoven with technology and power being in the hands of just about everyone. Lots of chaos, some governments trying to reign in control of these breakthroughs, others trying to fight for the free choice of the people to abuse all this power. Eventually, after a few devastating wars, society around the world collapsed and the world was forever changed.

Humanity is pushed back to the Stone Age culturally, but of course there's so much relic technology around that things aren't as primitive this time around. There are some small cities built in the ruins of Old World cities or in the giant trees, but other humans have formed tribes called Noms - nomads that travel in convoys of modified cars and horses. Nanobots have integrated themselves into every living thing on the planet. Trees are reinforced with nanobot-steel and thus stand taller than any skyscraper. Giant insects, animals and even people have these worked into their body, and humans have figured out how to use this nanotech for healing and enhancing their strength or durability. Some nanobots have pooled together in massive marshes and gained sentience, becoming semi-liquid metal machines that have little regard or respect to their former human masters. Nanobots function a lot like magic in this world.

There's also some leftover genetic tech sitting around. Rapidly accelerated CRISPRs, these tubes of tech can take a gene from a living animal and mix it with a character with a little help. It helps that genetic modification is evident in everything. All foods are the evolved descendants of GMOs, animals that were once pets are now roaming the wild with all their modifications. Monsters created by people who wanted to play god wreak havoc every now and then.

Cybernetic mods are still prevalent too, but they aren't as long-lasting as they used to be because no one knows how to build new parts for these incredibly advanced bionics. They are, however, very useful, including extra storage in hollow points, enhanced jumping, and built-in weapons.

---

So this is my world. I just have one problem - I'm struggling to come up with a plot for it. One idea I had was that everyone plays characters that were put in stasis until one of the old wars ended. They were supposed to be in hibernation for 25 years, but due to some errors emerge 5200 years later in the future described. The lab they were put in is underground, and after all this time their brains have failed to hold onto most of their memories about who they were, so everyone has amnesia. Good news, the techies planned for this and built a back-up modem with all their memories in it. Bad news, it's 5200 years in the future. If you think that data isn't corrupted beyond use, you're crazy. So they have to rebuild their lives from nothing in a world completely foreign to them.

The bad news with this plot is that there's not much meat to it once they get comfortable. I'm looking A) for interest in this idea and B) for any possible plots we could guide characters through. Feel free to leave any questions along with interest, please.