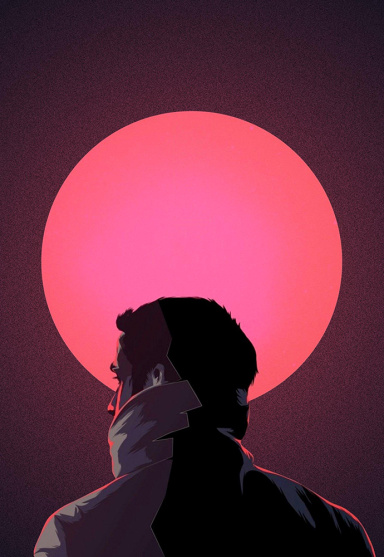 Dear motherfuckers, I'm teetering if you must know
Original poster
DONATING MEMBER
FOLKLORE MEMBER
How can a quarter of the world's population just disappear overnight?


It happened so quickly. We went to bed with our loved ones, we said goodbye to our friends and family, and when we woke up they were gone without a trace. It was as if they'd just dropped off the face of the Earth. We drove to work, wondering why the traffic was so light, only to find most of the office empty and the boss absent. In our prisons, the worst of us were gone, too. The murderers and rapists had vanished, too, leaving empty cells alongside the absence of many of the guards.

We probably all felt a sense of disbelief, at first. I know I did. How could this have happened? Where did our families and friends go? And why weren't we taken as well?

That was a day ago.

Less than twenty-four hours since so many of us just disappeared.

I must have heard a dozen theories even in such a short space of time, as our government reels at the losses of both population and staff and everything else has ground to a halt around us all. People are speculating about everything from government conspiracies to alien abductions. We all just want answers, after all. We just want to know where the others went.

But there's one theory that seems to fit more than the rest.

A theory that divides the remainder of humanity, and could well lead to violence soon enough.

Have we just experienced the Rapture, God taking all the worthy souls to Heaven and sending the sinners to Hell? It raises a lot of awkward questions. If the worthy have been taken, why weren't we?

Why have we been left behind?

...And what will happen now?
​
'After' is a game set almost immediately after a quarter of the world's population has vanished overnight, leaving the remainder of humanity reeling. Players take the role of one of those who have been left behind after this mysterious event and attempt to come to terms with what has happened as the world as we know it begins to crumble around us.

GM: Resurrected Grumpy
Accepting Characters: Hell yes
Setting: Modern day New York
CHARACTER SHEETS
Code:
[b][u]GENERAL CHARACTER STATISTICS[/b][/u]

[b]Name:[/b] 
[b]Gender:[/b] 
[b]Age:[/b] 
[b]Birthplace:[/b] 
[b]Occupation:[/b] 

[b][u]PHYSICAL CHARACTERISTICS[/u][/b]

[b]General Appearance:[/b] 
[b]Strengths:[/b] 
[b]Weaknesses:[/b] 

[b][u]MENTAL CHARACTERISTICS[/u][/b]

[b]Current Goal/Purpose:[/b] 
[b]Talents:[/b] 
[b]Inabilities:[/b] 
[b]Fears:[/b] 
[b]General Personality:[/b] 
[b]Inner Personality:[/b] 
[b]Secret:[/b] 

[u][b]HISTORIC BACKGROUND[/u][/b]

[b]General History:[/b] 
[b]Present Life:[/b] 
[b]Special Historic Notes:[/b]