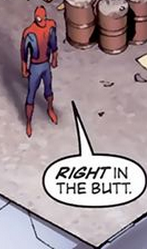 Roleplay Invitations

One on One Roleplays, Chat Roleplays, Private Convo Roleplays
Posting Speed

A Few Posts A Day, One Post a Day, A Few Posts a Week
Genders You Prefer Playing

Primarily Prefer Male
Playing Style- Passive or Aggressive

Fine doing both.
Favorite Genres

Modern fantasy, sci-fi, mxm (no seme/uke b.s. pls)
Genre You DON'T Like

Furry, high fantasy, high school ... too old for it now lol
Hey there! I'm accepting character art comms right now. Click here for samples of my work and varied styles and abilities:
[RJESTUDIOARTS]
*NSFW*
Warning for tasteful nudity/scantily clad figures. No actual
genitalia visible.
My prices are actually pretty variable depending on what you want, since I don't have one particular style and can draw anything from semi-realistic portraits to cute chibis and other cartoony styles. That said, I do have a few set prices.
-
Bust or half-body sketches
are $40-60 USD (depends on coloring desired)
-
Full body sketches
are $80-$100 USD (depends on coloring desired)
Sketches are basically anything that doesn't have clean heavy lines. Just ask if you want specific examples.
Anything else is priced on discussion, depends on the type of image, how elaborate the details are, what kind of coloring is desired, etc.
Usually full-body character designs that are clean, lined, and colored range from $80 for simple cartoony or chibi art to $120-$150 USD for fully colored semi-realism. Adding additional details or a background raises the price depending on details.
I'm not accepting anything but single character commissions at this time.
If you're interested in discussing you can PM me here or contact me by email at
rjestudioarts@gmail.com
, or message me on Tumblr at the above link. Thanks for your time!
Last edited:
2

1