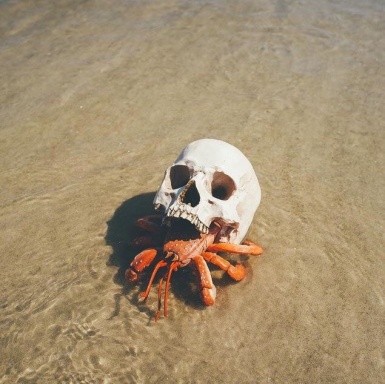 Skulls for the Skull Crab
DONATING MEMBER
Roleplay Invitations

Group Roleplays, One on One Roleplays
Posting Speed

A Few Posts a Week, One Post a Week, Slow As Molasses
My Usual Online Time

Usually every day, but I often don't like posting every day.
Writing Levels

Elementary, Intermediate, Adept, Adaptable
Genders You Prefer Playing

Male, Female, Androgynous
Playing Style- Passive or Aggressive

Generally both, but I lean passive
Favorite Genres

Fantasy, modern fantasy, high fantasy, romance, slice of life, sci-fi, grimdark, light fandoms (next gen, non canon chars, etc)
Genre You DON'T Like

yaoi, yuri, furry, heavy fandoms/canon fandoms
Orbitron
Inconsolata
Brief Description
A scarred young woman, Selene hides her true feelings behind a facade of friendliness and naivete and hates to worry people about her well-being and degrading emotions and thoughts. Not used to the existence of a non-human population, Selene has an almost childlike wonder when it comes to the supernatural world, as joining Invictus has been the only time she has been exposed to more mythical creatures other than herself. Being an ijiraat, Selene can transform into various arctic creatures and is not to be taken lightly; in a mere moment, she can turn from having a grizzly's raging strength to being able to slip away completely unnoticed as a simple lemming.
Weapons & Abilities
Natural Weapons:
Whenever Selene transforms into an animal, she has that animal's natural weapons as well. She otherwise does not carry weapons unless she has to.
Shape Shifting:
Selene can transform into any arctic animal she wishes, as well as into a humanoid version of said animal, leading to some particularly terrifying creations. When she was first getting the ability to shift, her body would shift parts of her into various animals, but she isn't able to do so normally. Selene tends to favor wolves and caribou. She can also shift into a human form, which is what she usually wears, and can shift back into her regular self as well.