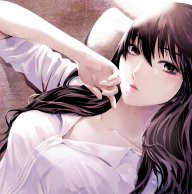 Bookworm Librarian with a pen
Original poster
Invitation Status
Posting Speed

1-3 posts per day
One post per day
1-3 posts per week
One post per week
Preferred Character Gender

Male
Female
Futanari
Genres

Fantasy, romance, yaoi/yuri, vampires (non-twilight vampires preferred) though right now I'm VERY interested in finding a romance fantasy
It was just supposed to be a afternoon job--one that would let her get out of the house and away from the people that called her family. That was what she had been told at least. The school needed a part time office manager that would do paperwork and as she liked to put it 'paper pushing'. She was never supposed to have to actually run between classroom's depositing stuff for the teachers.

Seventeen and a half year old Alandria Halerim was supposed to go and come back. Only, she stopped. She stopped in the middle of a beautiful rose garden, surprised at how beautiful a garden could be int he fading light. She knew that she was vulnerable where she was at the moment. Everyone knew that this place was strange. No one was allowed in unless they met 'certain criteria', though no one told her what that criteria was. But she didn't think that anyone would bother her. She was average build with ear length brown hair and blue eyes. But it was the scar from left eye to her chin that made her feel that no one would bother her. And if they did, they would be too busy looking at her scar and no paying attention to her.

A reward for being in the way of her father during one of his fits, the scar reminded her everyday while she resented her older sister who had gotten out, but hadn't thought that maybe Alandria would want to go to Ireland too. And so now, she was working at the strangest high school she had ever seen. Her calf-length rose colored skirt fluttered around her in the wind that picked up as her loose blouse.