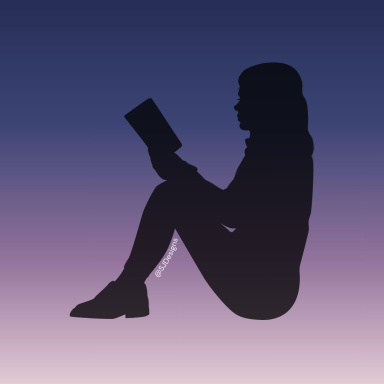 Always looking to write
Original poster
Invitation Status

Looking for partners
Posting Speed

1-3 posts per day
One post per day
Multiple posts per week
1-3 posts per week
Writing Levels

Intermediate
Adept
Advanced
Prestige
Preferred Character Gender

Male
Female
Primarily Prefer Female
Genres

Fantasy, Historical, Magical, Romance (usually within other genres), Dystopia, Fandom.

Luana blinked at Anders' quick, and perhaps even sharp, defence of himself and his actions. She hadn't meant anything by her words, only seeking to reassure her friend. She wanted Anders to be happy and able to do everything she was doing with Tate with Ronan. It was completely unfair that he still felt the need to hide what was truly happening between him and Ronan, and she didn't want that for either of the two men. Nor did she want it for Teddy, who then obviously had to follow her father's ruling and not show Ronan too much attention in public.

On any other occasion, she would have protested and told him she wasn't critiquing him at all. That she simply wanted to ease his anxieties and soothe his worried mind. But after the events of the day, Luana found herself instead remaining silent, tongue-tied by the retorts her friend provided.

The comments about her sitting on Tate's lap and having her arms around him had her quietly withdrawing them, settling her hands into her lap as she realised just how intensely she had embraced her mate. She knew she was allowed to, especially considering they had had apart and with him recently deciding to rekindle their relationship, but hearing it come out of Anders' mouth the way it did... it suddenly made her uncomfortable. Like she ought to be focusing on the more important things - like Tala - instead of remaining in her mate's embrace.

His phrasing also stung, 'shacking up with the pack's alpha', more than she really wished to admit it did. Especially when it wasn't really a luxury at the moment, with people thinking she shouldn't be given a second chance with him.

Eventually, Luana cleared her throat softly and rubbed her hands over her thighs before pushing herself to her feet and therefore out of Tate's lap. "I'm, ah, I'm goin'ta go an' get Tala from Sasha." She told both men, forcing a small smile to her lips, "You... you bring Teddy by when you're, uh, when you're ready, Anders. After dinner, maybe-- or before. Whenever. We can, uh... she can have dinner with us if you wanted to head off sooner."

Briefly, she looked back to Tate, "I'll be... I'll be in the hut with 'er, when dinner's ready." She told him, keeping the smile in place for a little longer before turning and leaving, heading directly for Sasha's hut to collect their pup.