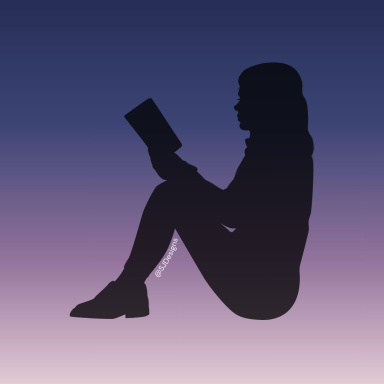 Always looking to write
Original poster
Invitation Status

Looking for partners
Posting Speed

1-3 posts per day, One post per day, 1-3 posts per week
Writing Levels

Intermediate, Adept, Advanced, Prestige
Preferred Character Gender

Male, Female, Primarily Prefer Female
Genres

Fantasy, Historical, Magical, Romance (usually within other genres), Dystopia, Fandom.

"Why Unc' Ro go with Deddy an' An-ers?" Tala piped up as she waited for a spoonful of stew to cool down, per Ronan's request as the male sat there gently blowing on the hot liquid. He paused, hesitating slightly as he glanced back up to Anders. He knew they had told Teddy, but he wasn't entirely sure how smart it would be to inform Tala of this new development.

The two-year-old would be spending a lot of time with Tate, and therefore liable to slip up and accidentally let the secret out. While she could hardly be blamed, because she was only two, until they were ready to tell everyone, it may be better to simply keep it a secret from the toddler too. Teddy could be reasoned with, and had been told to keep it a secret because they wanted to surprise the pack later on when things had calmed down from Tala's surprise arrival. However, Ronan couldn't be certain that Tala would fully understand.

"Because, sweet'eart, I... uh... think it's really important to make some friends here. It's nice to have friends, ain't it? So I thought if I could be friends with your Uncle Anders an' Teddy, then we can all do thin's together in the future, yeah?"

Tala paused as if considering the explanation given, only interrupting her contemplation when offered the spoon of stew which she happily took. She chewed thoughtfully, a little frown of concentration marring her expression before she eventually nodded, "Dat does make sense, yes." She agreed, trying to sound like a grown-up with her formal agreement.

Ronan chuckled, reaching out to ruffle her hair as he prepared another spoon of stew.

The male then looked back to his mate, smiling faintly, "That sounds great. Perhaps we could even go fishin' an' actually bring back what we catch this time." His smile turned into a cheeky grin, referring to the story Teddy had told him the first time they had met.

"I wants to go fishin'! Why can't I go too!" Tala whined, a small 'humf!' escaping her as she reluctantly accepted another spoonful of cooled food.

Ronan raised an eyebrow, "Because you'd be spendin' time with your Pa tomorrow, don't you want to be doin' that instead?" He reminded the toddler, who reluctantly nodded and looked back down at her bowl of food, "Maybe-- maybe Dada can fish too?" She suggested slowly, pondering, "I-- I ask. I ask later."