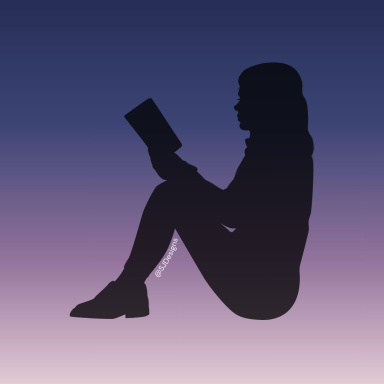 Always looking to write
Original poster
Invitation Status

Looking for partners
Posting Speed

1-3 posts per day, One post per day, 1-3 posts per week
Writing Levels

Intermediate, Adept, Advanced, Prestige
Preferred Character Gender

Male, Female, Primarily Prefer Female
Genres

Fantasy, Historical, Magical, Romance (usually within other genres), Dystopia, Fandom.

While Luana knew she had her parents' pack waiting for her back where they were located, that they were ready and willing to have her lead them either when her parents stepped down or died... it didn't exactly fill her with a sense of relief. She should have been happy that she still had another pack to return to, and that would listen to her and trusted her and believed in her. Who had seen what she had been through the past two years and watched as she developed not just as a werewolf, but as a person and a mother.

Yet... they weren't her real family. Anders, Daisy, Sasha... even Gio and the rest of the siblings... they were her family too. And the idea that they no longer saw her as even above the dirt they walked on... it hurt. It was a lot to take in that she had spent all her time bettering herself, strengthening herself, and preparing herself to be a leader she felt they deserved only to have the door slammed in her face.

There was a bubble of anger, sitting there contentedly in her sternum just waiting to be popped. But it was too protected by the guilt of the pain she had caused to those she had loved. There were a few things now, however, that could break through that wrapping of protection to burst the bubble of frustration and anger. At first it was Tala, the prospect and idea of anyone in the pack she used to think of as family laying a single finger on her daughter. There was also the alpha-driven need to protect Ronan, as a pack mate and a friend. But now there was Daisy. Sasha. Anders. All of them were on her list to protect and defend. And Luana knew she would, even if it meant taking a few hits herself.

"I ain't surprised to hear he works out hard, I mean, the size of him," Lu chuckled faintly, shaking her head in amusement, "It shows, y'know, that you've been working out. I bet Ronan appreciated it too." She teased, nudging him playfully.

It was so easy to fall back into their old habits, their old behaviours. It felt nice, as if everything was normal for a moment. Luana so desperately wanted things to be normal again. That perhaps Tate would come back at any moment and things actually wouldn't be as fraught as they were. But that didn't seem like it would ever be a possibility again.

However she did mean what she said. Seeing Anders with his extra muscle, the more chiselled features... it was like watching her young brother growing up. Because that was what he was like to her, not just a friend, but a brother.

"It might've been a big ask... if I was facin' them alone. But I ain't goin' to be. Besides, this ain't goin' to be about me, this is goin' to be about you. You met your mate, you're getting the chance to actually be with him this time too... whatever you need me to do, Anders, I'm gonna do it, regardless of what them lot think."

She reached out to take his hand, slipping her other hand underneath so both of her enveloped his. "If you want me there, Imma be there, of course I am. I promise."