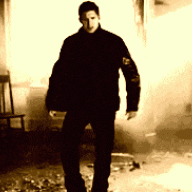 Edgepeasant
Original poster
Please
PM
me.
Do not
post on the thread.
I'm Wing and I'm seeking roleplays based on the TV series Supernatural.
You must be a red-star player to roleplay with me. I'm most comfortable roleplaying with adults.
I can roleplay free-advanced. I'm looking for people who can keep up with at least a paragraph per post. If not more.
I am looking more for cannon/oc but depending on the pairing might do cannon/cannon or oc/oc.
M/F, M/M and F/F are ok.
We can hash out the details over PM.