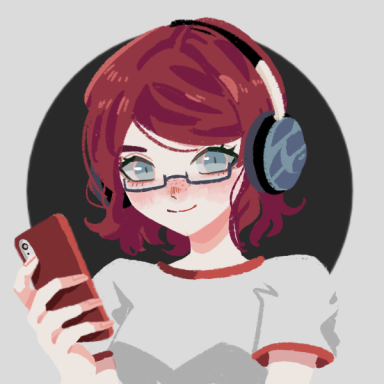 Aggressive Yodeling Expert
Original poster
Invitation Status

Look for groups
Looking for partners
Posting Speed

Speed of Light
Multiple posts per day
1-3 posts per day
One post per day
Multiple posts per week
1-3 posts per week
One post per week
Writing Levels

Elementary
Intermediate
Adept
Advanced
Adaptable
Preferred Character Gender

Male
Female
Nonbinary
Transgender
Agender
Nonbinary
Welcome to my little interest check! Come on in, sit down, make yourself at home. Can I take your coat? Did you want some water? Soda?
No?
Alright, we should get straight to business then. I made this thread because I'm looking for something slice of life, and your here because the title (or view count, the replies, or maybe something else all together) caught your interest. Either way were both here, so let's get to it.
First things first,
(I'm the realest)
* I'm looking to create a rather small Role Play. Something low stress that over whelm players or myself. To often do I join RolePlays and the sheer intensity drives me away early on. I've got to much stress in my life to let my hobby become another stress. To avoid stress I'd like to:
Keep the OOC drama free.
Have you not argue with me if I say something is a no go, I don't tell people no for fun. There is always a reason.
not have a set speed. maybe a posting order instead...
Just keep it fun, please!
I don't have really anything set in mind for this RP, just the general idea that maybe it's a bunch of late high school early college age kids going on a summer road trip, or spending the summer in a cabin. Something where their getting their first real taste of independence. No chaperones, no rules, nothing holding them back. For once these kids- no- these young adults- have the world at their finger tips.
...Ok maybe I lied, maybe there is a bit of an idea there. Sorry!
I want to avoid an RP taking place in school. [spoili]
[/spoili] I've seen to many RP's become all wrapped up in the schedules and the classes. To the point it's not about the characters. Causing the RP to die around the second or third page of posts. Their might be mentions of what went on in school, but if I get interest this RP won't be that.
Anyways, I'll be looking forward to any responses I might get!
Last edited: