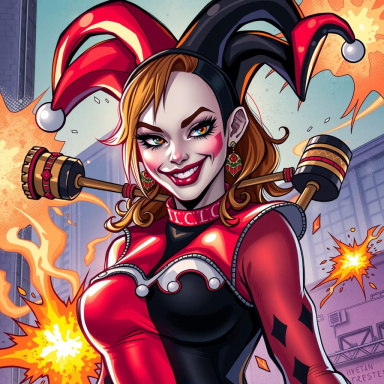 Edgepeasant
Original poster
FOLKLORE MEMBER
Invitation Status
Posting Speed

1-3 posts per day
Writing Levels

Intermediate
Adaptable
Preferred Character Gender

Male
Female
Primarily Prefer Female
Genres

Fandom, romance, fantasy, drama, medieval
Ello everyone! You can call me Kate or Evv, or whatever really! I'd love to find a few partners to write and make friends with!
I dont really have 'rules' but just to get an idea what I'm looking for here's a few things about me;
- I typically tend to write at least 2-3+ paragraphs per post (per character if we are doubling)
- I LOVE detail/internal stuff. Though I do understand we all get writers block from time to time. (I just feel I'd get bored with constant short replies)
- For myself I typically go for canon x oc and m x f pairing though with doubling I'm definitely willing to branch out and expand my writing
I'm fine with roleplaying here through PM. I also use email, and although I have discord I kind of prefer that more for just ooc chat. ~Tentatively willing to try a couple discord rps. Haven't had the best luck with them but if I find some longterm partners I'll ignore the annoying character limit on there xD~
- Speaking of, ooc chat is not necessary though I find it helps keep interest up what with plotting, just chatting about real life
-I don't have much in the way of limits but if I do I'll let you know. Please feel free to do the same so I don't step on any boundaries.
- If you're not feeling the rp anymore if you could just please give me a heads up. I have no issue with that. I'd be happy to maybe try something else or just part ways. It just kinda sucks waiting for a response that's never going to come, ya know? ;)
Fandoms

Attack on Titan (really craving)
Levi x oc (there's others too. This is just the main crave at the moment)

The 100
Bellamy x oc

Kingdom Hearts
Riku x oc

Fandoms I know but might need some convincing

The Originals/VD
Klaus x oc

Game of Thrones
Robb x oc

Walking Dead
Daryl x oc

Twilight
Alec x oc (aged up of course)

I'd be up for potential AUs or crossovers.​