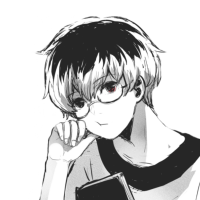 Roleplay Invitations

Group Roleplays, One on One Roleplays, Private Convo Roleplays
Posting Speed

One Post a Day, A Few Posts a Week
My Usual Online Time

11 A.M - 11 P.M GMT +7
Writing Levels

Give-No-Fucks, Beginner, Elementary, Intermediate
Genders You Prefer Playing

Male, Androgynous, Primarily Prefer Male
Playing Style- Passive or Aggressive

I can't determine but I lean towards Aggressive
Favorite Genres

I would tend to play Modern Fantasy or High Fantasy
Genre You DON'T Like

There's isn't any but I don't really roleplay Horror.
I know it's a common rp but with the P5 coming out hyped who doesn't feel like to do 1?

I was wondering if anyone interested? but so far I don't have the plot layout nor theme.