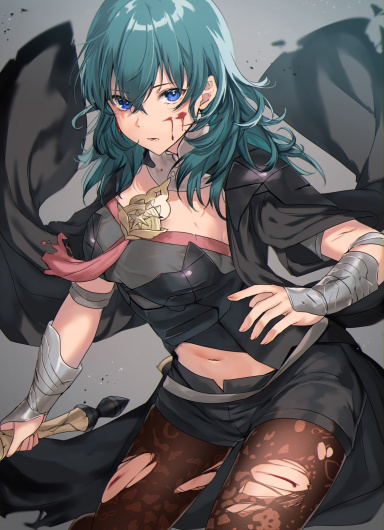 The Apex of the World
Original poster
FOLKLORE MEMBER
Posting Speed

Multiple posts per day
1-3 posts per day
Multiple posts per week
Slow As Molasses
Online Availability

Roughly 9:30 AM-2:30 AM (CST)
Writing Levels

Give-No-Fucks
Intermediate
Advanced
Adaptable
Preferred Character Gender

Male
Female
Genres

Fantasy, Sci-Fi, Alt History, Anything really. It honestly depends on how I'm feeling. I am always up for a good, solid Cyberpunk RP. I'm also up for Crossover RPs.
All you can remember from the previous night is the brig lights and loud music at the club. You were invited to a nightclub from your world for some reason, and you came to this world because, why the hell not? You had a great time at the party.
Now, you woke up in some trashed hotel room with a bunch of strangers. The rest of the night after the club is all a blur, but you can't even remember your own names. Also, you find your IDs missing. You know you have to find that stuff so you can go back to your own world, but your head is pounding, and you can't for the life of you remember anything. Yo have to find your stuff and get back to your world. With only each other and the clothes on your back, you must retrace your steps, and then go back to your own world.
Truly the night before was a night to remember.
--------------------------
This is based slightly on The Hangover, slightly on an episode of Psych, and slightly on my own idea. Basically, a bunch of Fandom characters went to a party here on Earth, got wasted, and are now trying to recall everything that happened. You can be pretty much anyone, but you won't bear their name in the RP until you find your ID. I'll assign names at the beginning. You also won't have your powers, because: you're hungover. Basically, it's find your stuff, and get back home, with some element of teamwork.
So, yeah.
CS and Example (my character)
Actual Name:
Appearance:
Personality:
Canon:
Background (optional for this.)
Other:
------------------------------------------------------
Bleh, think I'm done for now.
1. Respect me and other players.
2. Keep OoC matters OoC.
3. No sex scenes! Take it to PM!
4. If you have any questions, ask me!
5. This is lighthearted, and fun, so keep it that way, please.
6. Have fun!
Me- Kusanagi (Ghost in the Shell)
@D.E.C.- Biker (Hotline Miami)
@Mighty Roman
- Mr Terrific (DC)
@Thuro the Assassin Potato - Shaun Hastings (Assassin's Creed)
@Verite
- Leorio Paladknight (Hunter x Hunter)
Name: Motoko Kusanagi
Appearance:
Personality: Stoic and commanding. Kisangani wants shit done her way, and will do it herself if necessary. One would wonder why the hell she came to the party.
Background: I don't want to on this iPad...
Canon: Ghost in the Shell.
Last edited by a moderator: